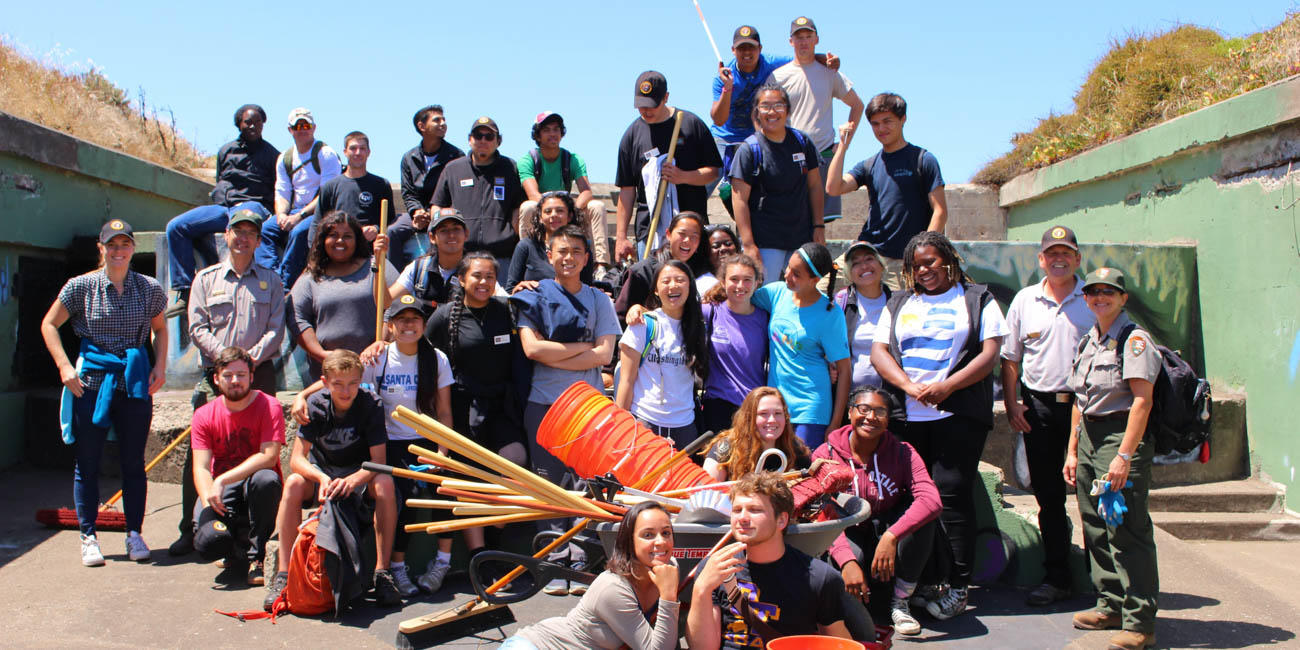 LINC Program Participants
Sue Gardner
Do you enjoy being outside? Are you looking for a meaningful way to spend the summer and willing to try new things?
This five -week program brings youth from across the Bay Area together for a variety of local service projects, to deepen understanding of ecology and climate change, and to engage in useful workshops to gain career and leadership skills. Projects and activities will vary by week and may include plant identification and habitat restoration. At the conclusion of the program, all participants receive a $500 cash award. Pending COVID-19 safety restrictions, we may celebrate with an overnight camping or backpacking trip.  
With the pandemic still in play, we are planning to move forward with the summer program in a virtual capacity while aiming to do in-person outdoor activities on Saturdays as conditions improve, and as our agency permits.  When we are able to safely be together outside, these small group gatherings will take place outside on Saturdays and will follow strict social distancing guidelines.    
Application for the 2021 LINC Summer High School Program is now closed.  Check back here next year to apply for the 2022 program.
For More Information:
Questions and Information