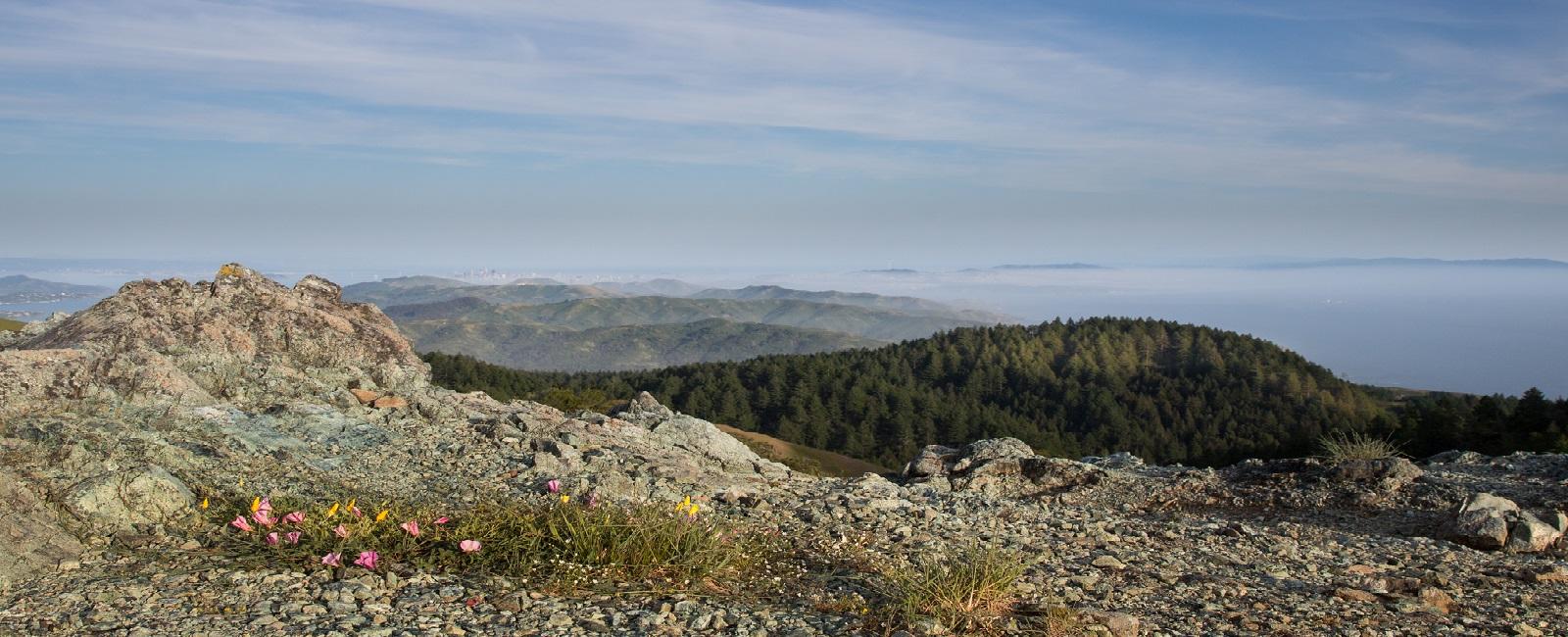 Mt. Tamalpais
Lieven Leroy
The unofficial symbol of Marin County, Mt. Tamalpais encompasses some of the most beautiful, ecologically rich, and well-loved open spaces in the region. But today, Mt. Tam and the agencies that protect it face mounting challenges.
To help ensure a healthy future for the mountain, a new partnership—One Tam—was formed in 2014 to combine the expertise and resources of the mountain's four land management agencies (National Park Service, California State Parks, Marin Municipal Water District, and Marin County Parks) with the Parks Conservancy.
One Tam's projects and programs aim to improve the health of the mountain's natural resources, and grow a new generation of stewards. Our regional approach to science, stewardship, and collaboration across boundaries is key to protecting the mountain in our changing environment.
But One Tam is only part of the solution. The mountain needs you, too, and One Tam offers a way for everyone to support these lands we cherish. Learn about volunteer opportunities, see upcoming events, and sign up for monthly updates at:
onetam.org
Through community passion and great vision, Mt. Tam has been protected for the past 100 years. And it's through community support that we can protect it for 100 more. Visit
onetam.org
to find how you can get involved.