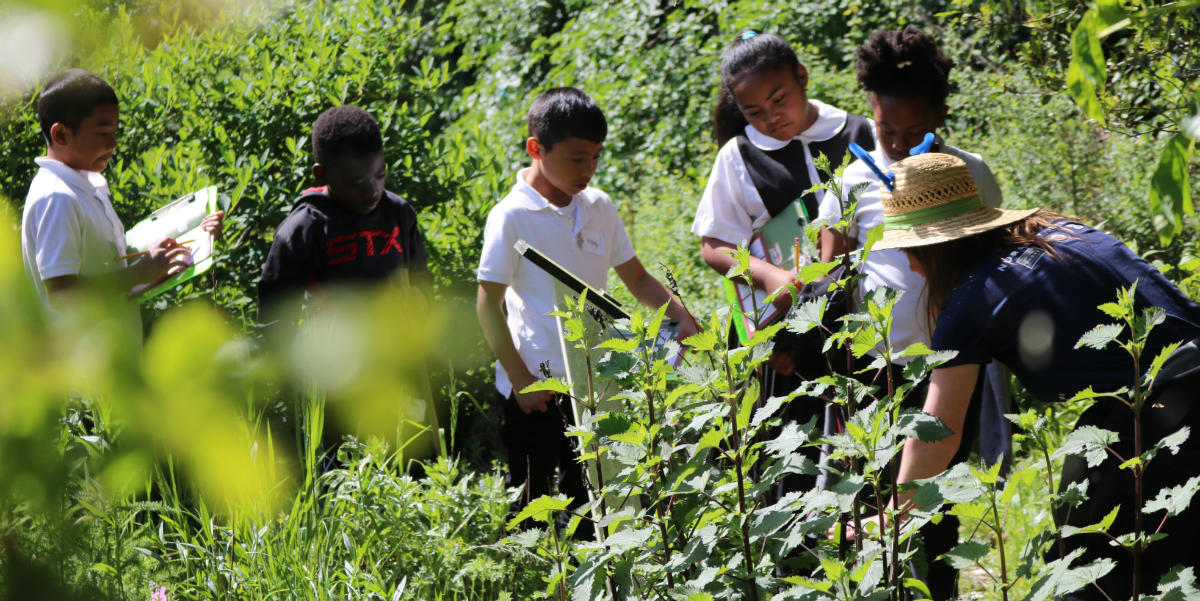 Students examine native plants in the demonstration garden.
Desmond Murray/Parks Conservancy
How do plants use their adaptations, or "superpowers", to survive in their habitats? Scientific inquiry and stewardship converge in this native plant adventure at the Presidio, Fort Funston, or Marin Headlands Native Plant Nursery. Students get their hands dirty as they explore how plants have adapted for survival in their habitats.
This program includes a pre-visit to the classroom that introduces plant adaptation through hands-on activities. At the nursery, students investigate the topic further as they question, observe, and think critically about the unique plants of the Bay Area. A culminating service project highlights the human connection to the environment.
Grade:  3
Time:  3 hours + pre-site classroom visit
Standards:
Next Generation Science Standards
3-LS3-2, 3-LS4-2, 3-LS4-3, 3-LS4-4, LS4.C, LS4.D
Common Core State Standards English Language Arts
RI. 1, 2, 3, 4, 6, 7 & 8; W.4 & 8; SL. 1, 2, 3, 4 & 6
To apply:  Applications open in early fall for that academic year