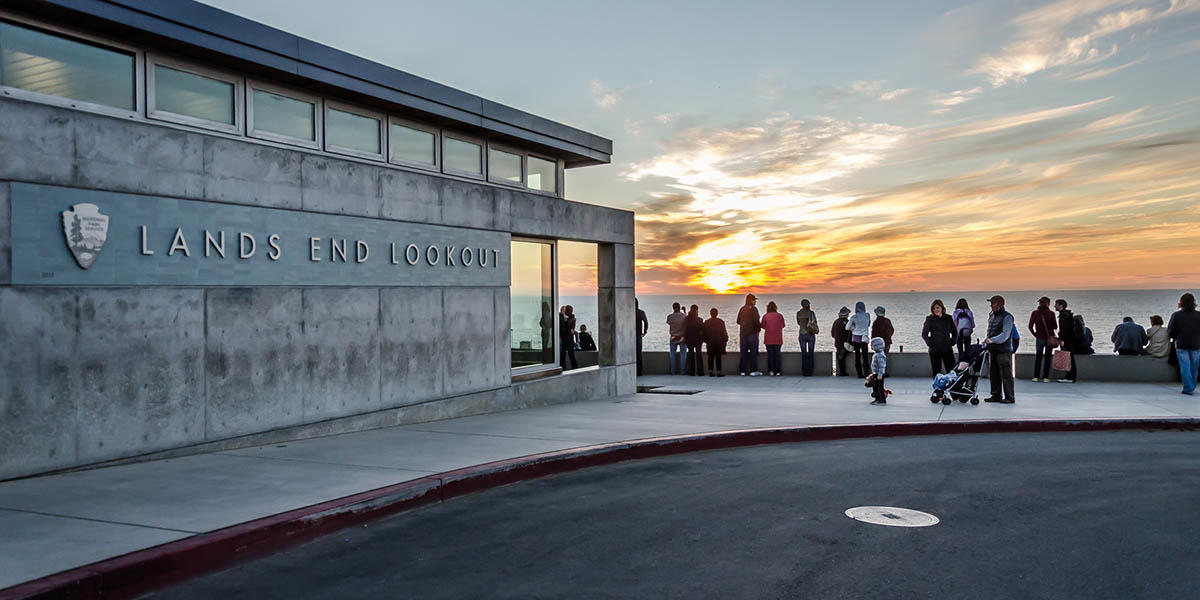 Sunset at Lands End Lookout
Alison Taggart-Barone/Parks Conservancy
The Lands End Lookout, which opened on April 28, 2012, is a major milestone achievement in the revitalization of Lands End, catalyzed by the generosity of the Richard and Rhoda Goldman Fund. Inspired by the spectacular Pacific coastline, this 4,150-square-foot visitor center draws from the natural landscape and cultural history of this remarkable site, utilizing a blend of modern and naturally-sustainable materials.
The Lookout presents visitors with stunning 30-mile views of the California coast, and provides the opportunity to explore the natural and cultural history of this beloved park site. The building includes informational exhibits and a gift shop. Learn about the natural and cultural history of the area and browse the selection of unique interpretive items for purchase.
Learn more about job openings at Lands End Lookout and other locations.
Today's Hours: 9:00 am-5:00 pm Open every day
Sun - Sat:
9:00 am-5:00 pm Open every day