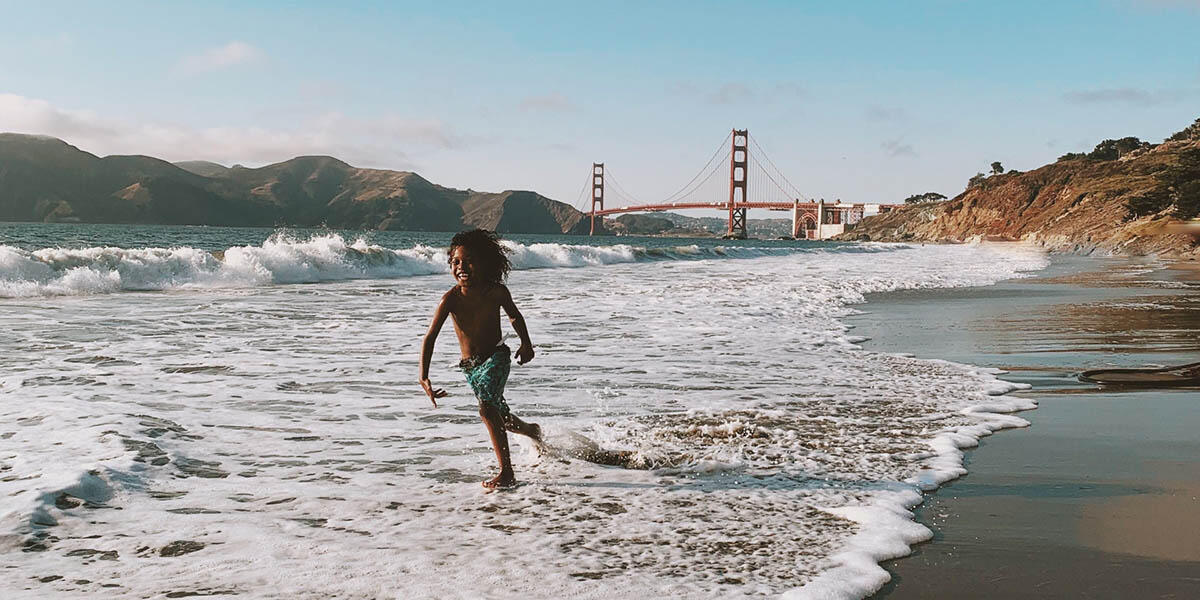 The My Park Moment photo show in the Presidio features images taken by people in parks like this one taken by Francess Santos.
Courtesy Francess Santos
A photo exhibit offers a glimpse into the lives of the people behind the camera and the subjects in the images. It also communicates something from the people who selected and displayed the photos. For the upcoming My Park Moment  photo show, eight local high schoolers helped select photos for a special part of the exhibit. What are they trying to tell us through the shots they chose?  
My Park Moment will be open starting Sept. 1 at four locations near the future site of Presidio Tunnel Tops. The photo show, free and open to the public, includes hundreds of photos submitted by people around the world depicting joyful times they've had in nature. The eight youth who helped select images for the exhibit were part of a program called Community Youth Curators (CYC), co-designed by the Crissy Field Center. 
"We knew that if the goal of this exhibit was to reach young folks from around the Bay and beyond, youth had to be directly involved with curating this show," said Mark Yanez, Operations Manager at the Crissy Field Center. 
CYC participants took the time to observe different forms of curation before they came together to make final selections for My Park Moment. They walked through rows of native plants at the Conservancy's Presidio Nursery, contemplating the connection among species chosen for habitat restoration projects. Participants met in San Francisco's Bayview District to admire murals and think about how people make art collectively.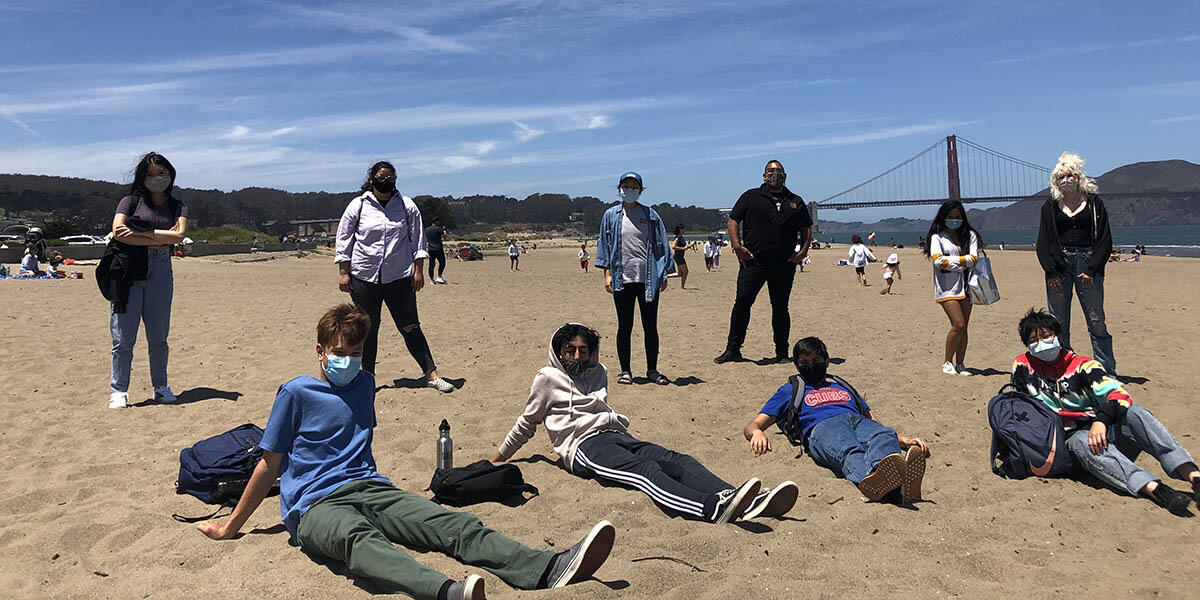 The Community Youth Curators, pictured above, helped select images for the My Park Moment photo show.
Parks Conservancy

"If there's one thing I want future visitors to take away from the exhibit, it is the diversity of the Bay Area community and how every one of us has unique stories to share," said participant Kelly Ko. "The images selected represented a wide range of themes, but each one served to start a conversation about what it's like to be in nature for oneself." 
The Community Youth Curators wanted to celebrate every kind of memorable experience that people have in parks and in nature. The photos they chose will be displayed for months before the new park site opens, inviting local communities and visitors to make their own park moments at Presidio Tunnel Tops.  
This show is presented in a collaboration between the Partnership for the Presidio: the Parks Conservancy, the Presidio Trust and the National Park Service, with New York-based nonprofit Photoville. 
An exhibition guide, route map, and the virtual exhibition listing all photographers will be available on the Presidio Tunnel Tops website on Sept. 1. 
August 20, 2021