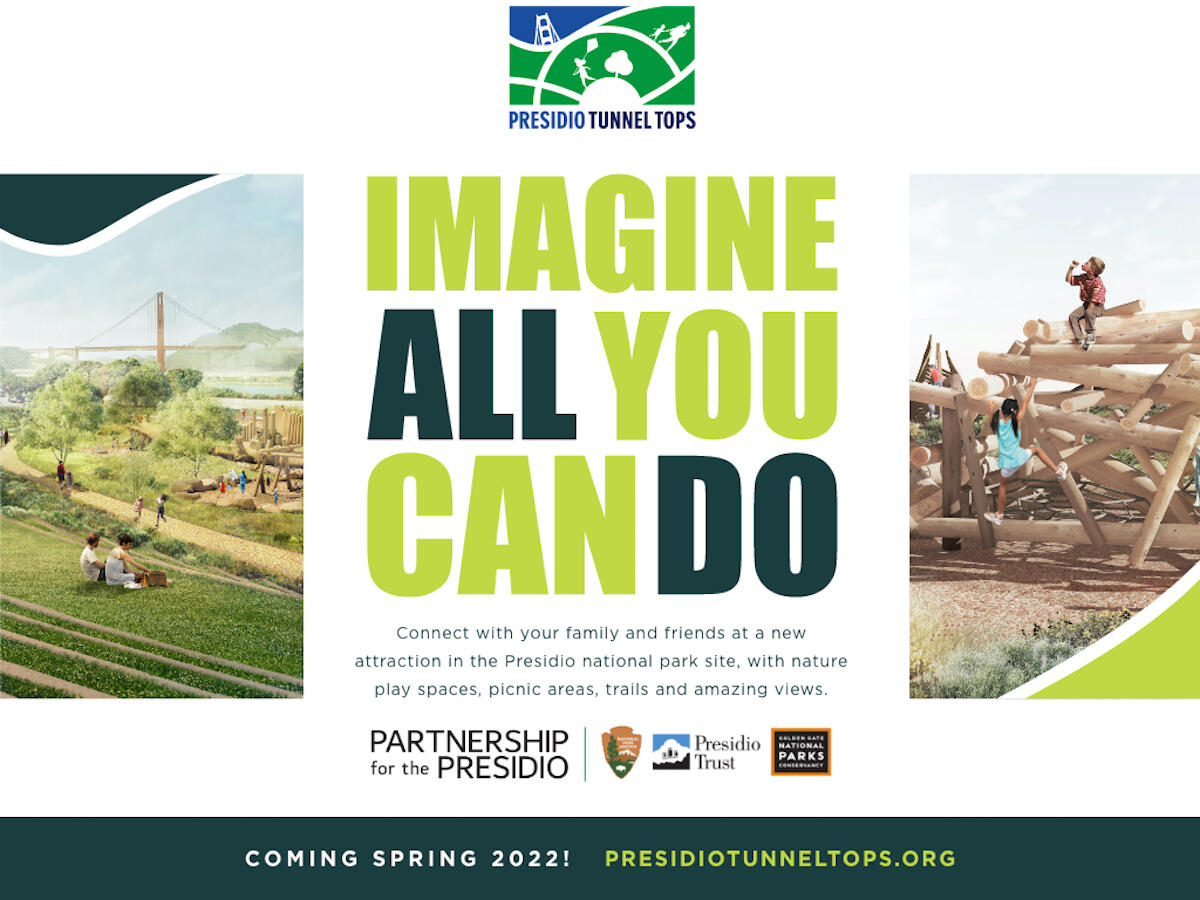 Presidio Tunnel Tops Exceeds Its Goal! 
Led by the Golden Gate Parks Conservancy, the Presidio Tunnel Tops campaign has exceeded its $98 million goal!  Our thanks to the incredible generosity of  donors and members of our community for helping bring the vision of this new parkland from the early stages in park and program design to fruition.  
The Presidio Tunnel Tops is the newest national park experience coming in Spring 2022. It will be a place where visitors and residents can gather with friends and family to play and learn, take in panoramic views of the bay and city, experience culture and community, and launch their adventure in the Presidio and across the Golden Gate National Parks. 
These 14-acres of new parkland will feature interactive play and education facilities to serve many more local youth, families, and community partners in park-based programs; a welcoming community plaza with a new visitor center, picnic grounds, and a communal campfire circle; and meandering paths with awe-inspiring views and gardens. 
Our parks belong to us all yet achieving true equity in who receives their benefits takes a vision, a commitment, resources, community partnerships, and your support. 
Join the Golden Gate Parks Conservancy and be a champion for our parks! Your support will fund park operations, programs at the Tunnel Tops, community engagement initiatives, and projects at our many other national park locations. 
For more information, please email tunneltops@parksconservancy.org.