Park Ranger Campfire Talks
Join National Park Service rangers for free campfire talks at Presidio Tunnel Tops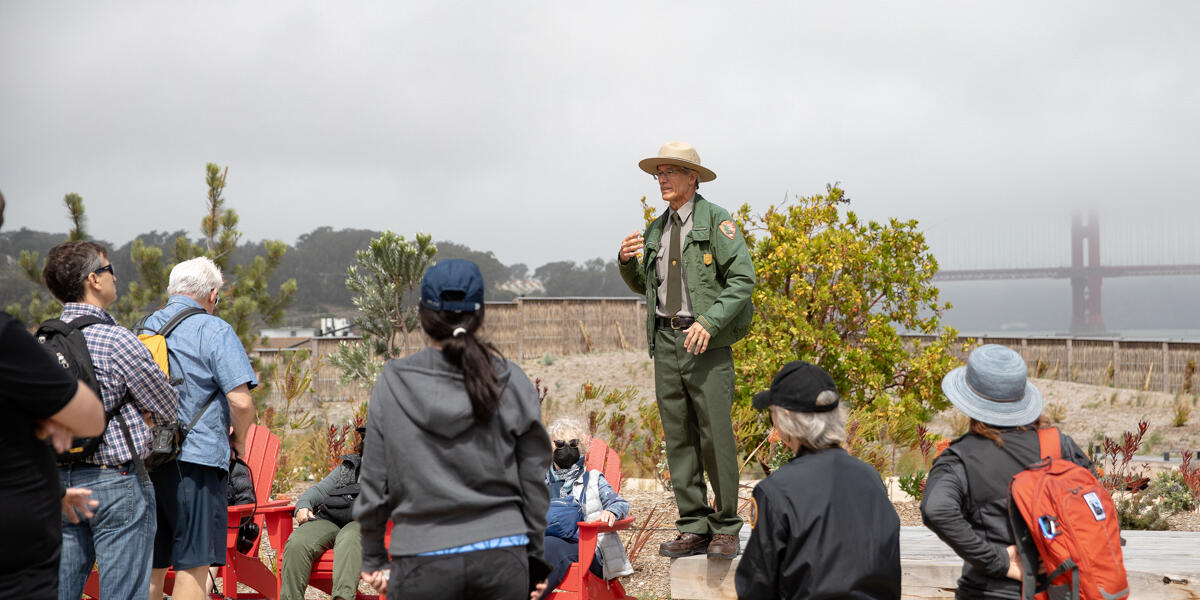 NPS Ranger Talks at the Campfire Circle.
Myleen Hollero / Partnership for the Presidio
Park rangers will present histories of the diverse people who have passed through the Presidio through time – this includes indigenous history, military stories including the Buffalo Soldiers' stories, Japanese Americans interned during WWII, and more.
No reservations are required for this free 30-minute drop-in program.
Email questions to myparkideas@presidiotrust.gov.
San Francisco,
CA
94129
,
For More Information
Past Event Dates
Mon, 05/29/2023

4:00PM

-

4:30PM
Sun, 05/28/2023

4:00PM

-

4:30PM
Sat, 05/27/2023

4:00PM

-

4:30PM
Fri, 05/26/2023

4:00PM

-

4:30PM
Thu, 05/25/2023

4:00PM

-

4:30PM
Wed, 05/24/2023

4:00PM

-

4:30PM
Tue, 05/23/2023

4:00PM

-

4:30PM
Mon, 05/22/2023

4:00PM

-

4:30PM
Sun, 05/21/2023

4:00PM

-

4:30PM
Sat, 05/20/2023

4:00PM

-

4:30PM