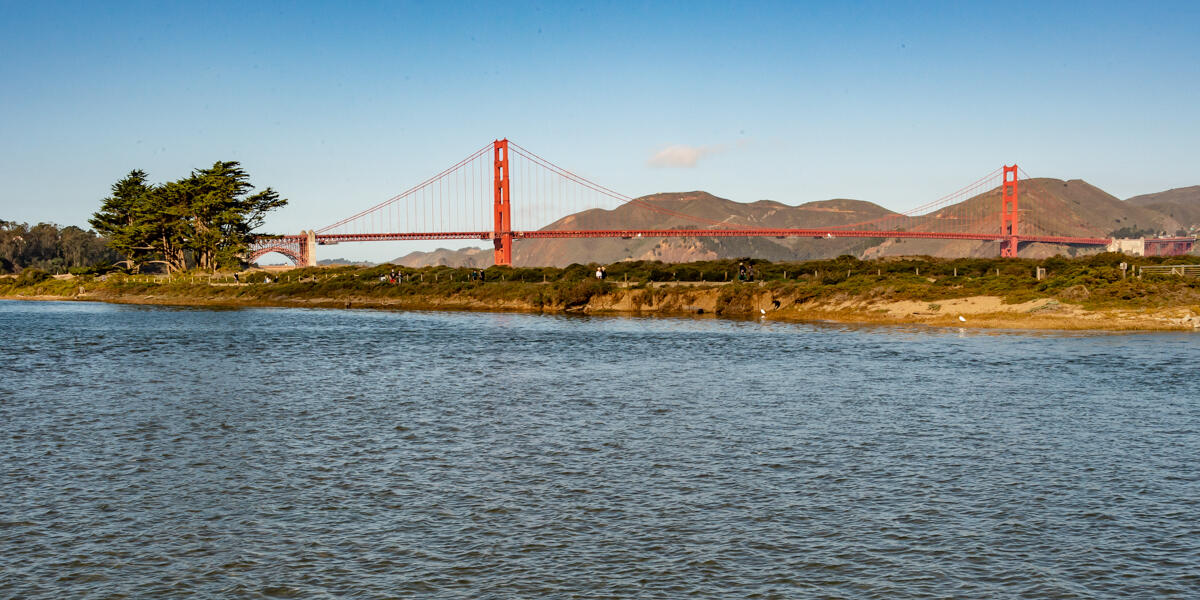 Another brilliant view of the Golden Gate Bridge from across the Tidal Marsh.
Alison Taggart-Barone / Parks Conservancy
CREATE A LEGACY TO BENEFIT THE GOLDEN GATE NATIONAL PARKS
As we celebrate 40 years of protecting and enhancing the landscape as well as providing welcoming and engaging opportunities for recreation, we thank you—our members—for your support.  And many members, like you, have taken the opportunity to forward our work well into the future through a bequest gift. To this end, the Parks Conservancy has partnered with FreeWill to offer you a  free, safe and secure online service for you to create your will or trust. Some supporters complete their estate plan through FreeWill; others use FreeWill to get started and then consult their own estate advisers.
Ensure that your family members are taken care of, and share your philanthropic values through a legacy gift for causes that are meaningful to you.  Many Conservancy supporters have made a bequest commitment to make an impact on the future of our parklands, and their gifts are a large reason why we're able to continue caring for the sustainability and enjoyment of your parks during this unusual time.  A legacy gift costs nothing today and will help us keep our parks healthy, vibrant and relevant for generations to come. 
If you have already included a legacy gift to Golden Gate National Parks in your estate plan, please record your gift here so we can say thank you!
STEWARDS FOR TOMORROW: SILVER LUPINE CIRCLE MEMBERS  
When you make a planned gift to the Conservancy, you become a member of the Silver Lupine Circle—a community of park lovers who, like you, ensure these national treasures will be protected and nurtured for generations to come. You join an extraordinary group of people—hikers and history buffs, beachcombers and triathletes, volunteers and philanthropists, parents and grandparents, friends and neighbors—who care about preserving these parks as much as you do. We are grateful for our stewards for tomorrow.
Zenaida Mott
The Talbot and Mott families' commitment to conservation and passion for nature was handed down through the generations. We are grateful to Zee Zee's family for extending her legacy through our work, especially benefiting a landscape to which she felt a special connection.
Renata Gasperi
Renata Gasperi and her husband Don Frediani were members and supporters of the Parks Conservancy since 1990 and faithfully attended special events. We are grateful to Renata and Don for all of the ways that they committed their support to our parklands.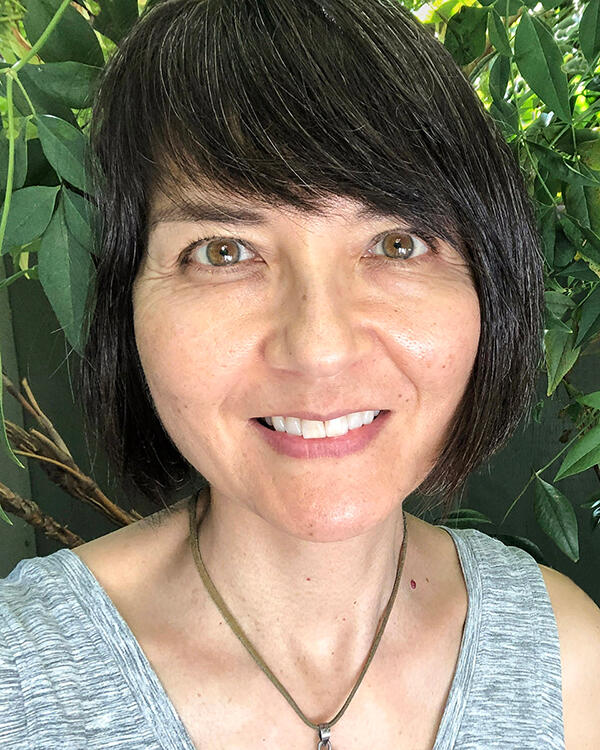 Erica Becker
Erica Becker is a longtime member of the Parks Conservancy and the Silver Lupine Circle, a group of supporters who have named the Conservancy as a beneficiary of their estate plans.  We are delighted to share Erica's photography portfolio with fellow members, to remind us that parks can be places of quiet and stillness.
SUSTAIN OUR PARKS WELL INTO THE FUTURE: CONTACT US TODAY 
 
If you are inspired to learn more about bequest opportunities and impacts of your estate gift or to join the Silver Lupine Circle, comprised of Conservancy legacy supporters, please contact Audrey L. Yee, Esq. at (415) 561-3016 or ayee@parksconservancy.org. Thank you for your continued support of our amazing parklands!