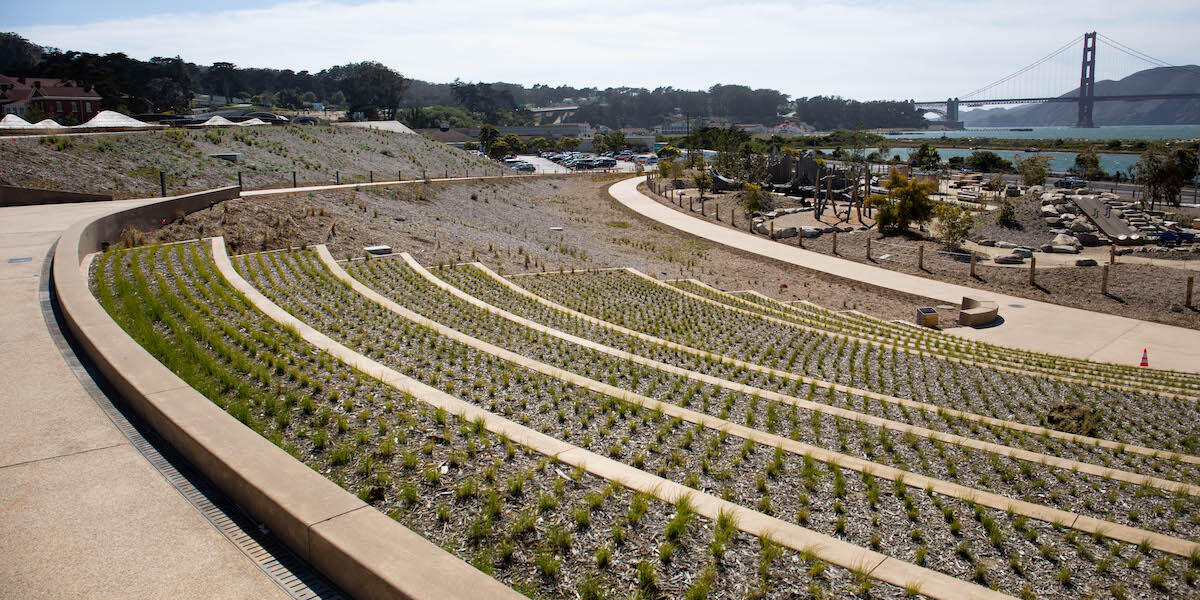 Built into the hillside, the Presidio Steps face the Golden Gate Bridge.
Ryan Curran White / Parks Conservancy
Presidio Steps at Presidio Tunnel Tops
Find a spot on the steps, lay out a blanket, and stay awhile. Built into the hillside, Presidio Steps faces the Golden Gate Bridge. From here, look out over San Francisco Bay, Crissy Field, and the Outpost play area right below. It's the best place in the world to watch the sunset.
Presidio Tunnel Tops is a 14-acre national park experience situated atop the Presidio Parkway tunnels, connecting Crissy Field to the Main Post of the Presidio with spectacular views, welcoming spaces for friends and family, and lots of things to do. Built by the community,  for the community, we're grateful to the donors and Parks Conservancy members who helped bring this vision to life. Learn more about Presidio Tunnel Tops.