Philanthropy executive brings more than a decade of experience working at environmental nonprofits
Adam Bad Wound Named Chief Development Officer of The Golden Gate National Parks Conservancy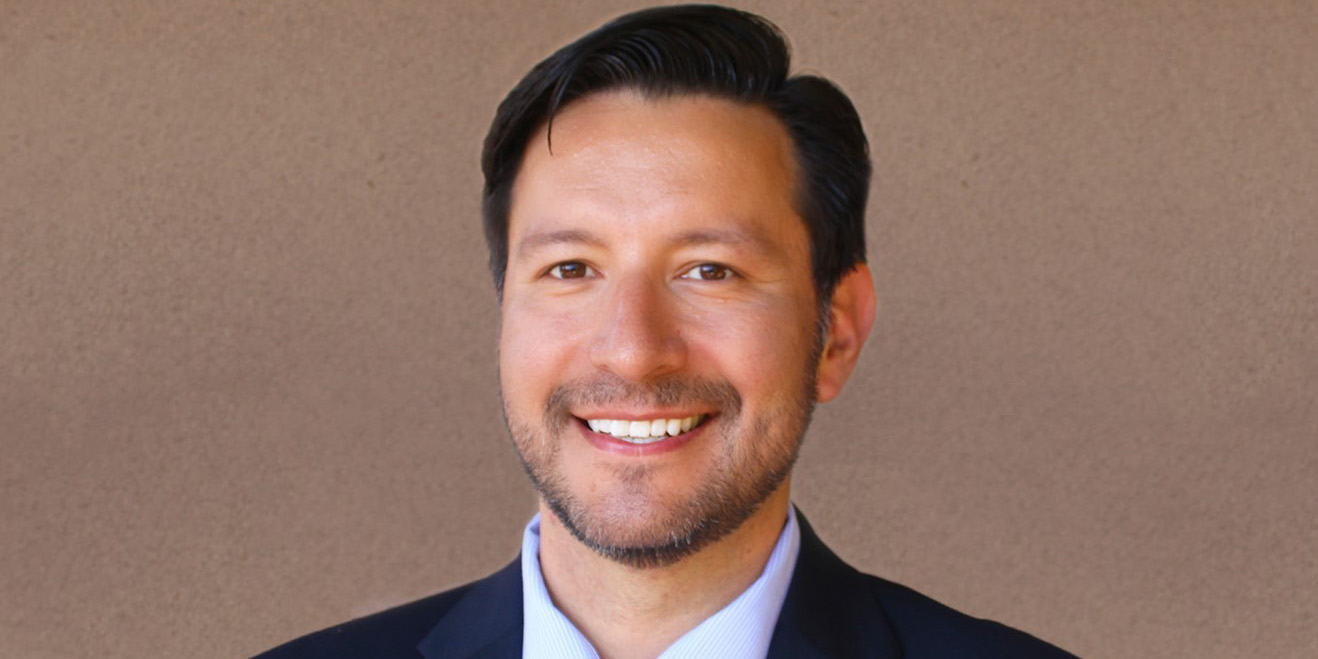 SAN FRANCISCO (October 11, 2022)—The Golden Gate National Parks Conservancy today announced Adam Bad Wound as the organization's Chief Development Officer. A frequent speaker and thought leader on energy sovereignty and named one of Energy News Network's "40 under 40" emerging leaders and innovators in 2020, Bad Wound joins the Parks Conservancy from GRID Alternatives, where he served as VP of Philanthropy and then Chief Development Officer.
"I am thrilled at the opportunity to connect deeply with the Parks Conservancy's dedicated staff and volunteers to preserve parks, honor ancestral heritage, and emphasize the role of philanthropy to bring us together in community," said Bad Wound. "For many years, I have known about and admired the Parks Conservancy's work. The lands and waters of the Golden Gate national parks are compelling, and I believe a commitment to care for the environment is a commitment to one another."
As Chief Development Officer, Bad Wound will lead the Parks Conservancy's development and membership branch, creating, implementing, and supporting comprehensive, sustainable, and creative fundraising strategies that will further engage supporters in the scope and scale of the Conservancy's work.
"Adam's demonstrated track record, innovative approach and desire to strengthen people and planet through philanthropy is a wonderful addition to our organization," said Christine Lehnertz, CEO of the Parks Conservancy. "I'm excited to have Adam join the Parks Conservancy as a key member of my leadership team."
In his most recent position as Chief Development Officer at GRID Alternatives, Bad Wound managed all organization-wide fund development strategies to advance social justice through equity and workforce development. In 2021, he led GRID Alternatives' successful fundraising campaigns, raising $33 million. Bad Wound is also the founder of the Tribal Solar Accelerator Fund, a grantmaking and leadership development program that promotes energy sovereignty on tribal lands. He holds a bachelor's degree from St. Olaf College, graduate degrees from Columbia and Stanford, and an Executive Certificate in Nonprofit Leadership from Harvard.
About the Golden Gate National Parks Conservancy 
Since 1981, the Golden Gate National Parks Conservancy has served as the nonprofit partner of the National Park Service, collaborating with the Presidio Trust, park partners, donors, and community members to support the Golden Gate National Recreation Area. Together, we've supported the stewardship of these parklands and most importantly, connected people to parks through exceptional volunteer and educational opportunities. Learn more at www.parksconservancy.org.  
About the National Park Service 
Golden Gate National Recreation Area, situated in and around San Francisco, is one of the most visited parks in the National Park Service, hosting more than 15 million visitors in 2021. A diverse park with abundant recreational opportunities, as well as natural, cultural, and scenic resources, it encompasses more than 80,000 acres across three counties. The park also administers two other NPS areas, Fort Point National Historic Site, a Civil War era fortress built on the northernmost point of land in San Francisco, and Muir Woods National Monument, an impressive stand of old growth coastal redwoods in Marin County. www.nps.gov/goga 
Media Contact: 
Golden Gate National Parks Conservancy
Beatrice Kilat, Media and Communications Specialist
media@parksconservancy.org