Visitors to enjoy refreshed park stores and welcoming meeting spots
Golden Gate National Parks Conservancy Announces Renovations in 2020 to the Warming Hut, Bridge Café and Round House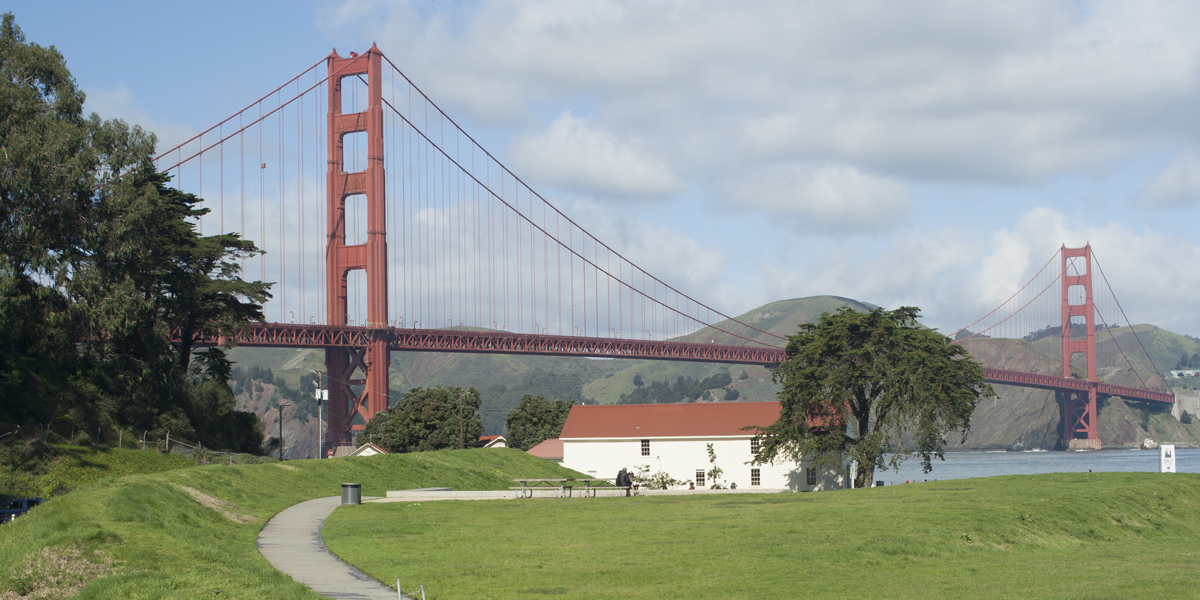 After much thought and careful consideration, the Golden Gate National Parks Conservancy made the difficult decision to close our kitchen operations and the cafes that serve visitors and community members at the Warming Hut on Crissy Field and the Round House, located in the Golden Gate Bridge Plaza. These are not permanent closures of the beloved spaces. We will remodel the spaces in 2020, continuing to offer hot and cold beverages and snacks. Like many Bay Area restaurants that have recently closed, we too have faced increasing challenges in food preparation services.
In March, we will close the Warming Hut for approximately eight weeks to create a welcoming meeting spot where people can find visitor information and park merchandise in some of the world's most visited park sites. After this revitalization, people will still be able to purchase hot drinks, cold beverages and snacks to enjoy in our seating area inside the Warming Hut. We are also collaborating with the Golden Gate Bridge, Highway and Transportation District to re-envision the Round House and Bridge Café later this year.
 
 "The Warming Hut is a much beloved meeting place along Crissy Field. This transition was a difficult decision. Impacted café staff are our top priority, and we are supporting them financially and professionally," said Chris Lehnertz, President and CEO of the Parks Conservancy. "We look forward to inviting passionate park supporters and visitors from around the world to these renewed locations later this year."
Until the scheduled remodels, café selections will continue to be offered at the Warming Hut and Round House. For more information, please contact media@parksconservancy.org.
About the Golden Gate National Parks Conservancy
The Golden Gate National Parks Conservancy is the nonprofit membership organization that supports the Golden Gate National Recreation Area – the most visited unit in the national park system in the U.S. Since 1981, the Parks Conservancy has provided more than $550 million in aid for park site transformations, habitat restorations, research and conservation, volunteer and youth engagement, and free interpretive and educational programs.  Learn more at www.parksconservancy.org