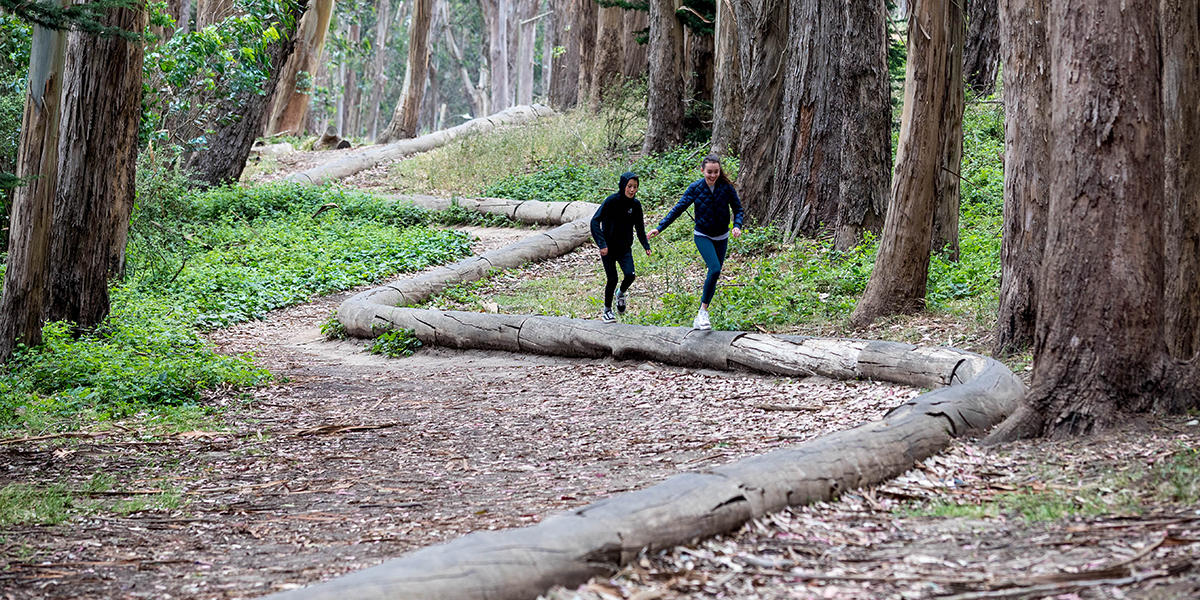 Andy Goldsworthy's sculpture Treeline at the Presidio.
Paul Myers/Parks Conservancy
Explore Art in the Parks today with any of these creative works now open for visitors. Come back soon to see more current exhibitions and programs—new opportunities and creative works are always making their way to to the national parks!
The Headlands Center for the Arts provides for multidisciplinary works by artists and creative professions from around the world through programs and community events.
British artist Andy Goldsworthy brings his ethereal interactions of human creation and nature to the San Francisco with Spire. The piece towers 90 feet high in the Presidio, both a part of its surrounding elements and an entity of its own.
Tree Fall is the first indoor installation Andy Goldsworthy created for the Presidio.