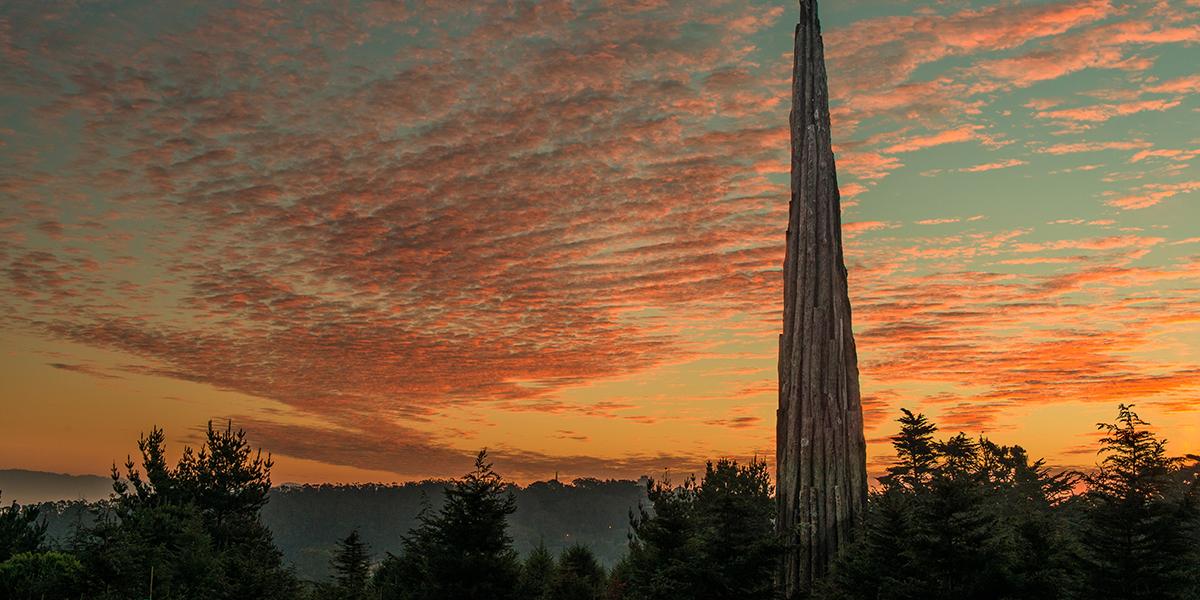 The Presidio is a treasure trove of public art pieces by British site-specific sculptor Andy Goldsworthy
Doc Miles/National Park Service
Without a doubt, art fostered the creation of the National Park Service. The works of legendary artists Ansel Adams and George Catlin inspired the American public—and Congress—to preserve these treasured spaces (and all the wonders and wildlife within them) for the enjoyment of future generations.
The marriage between arts and national parks still inspires us today. Through the Arts in the Parks program, the National Park Service and its partners engage new audiences with their public lands and encourage dialogue around some of today's hot-button issues—from preservation to incarceration, and freedom of speech to national security.
Whether through sculpture, dance, painting, or something completely unexpected, art creates new avenues for visitors to interact and connect with the natural and cultural treasures in our national parks. Here are just some of the recent Arts in the Parks exhibitions and installations across the country:
Bird Blind by Maya Lin in Columbia River National Scenic Area (Oregon)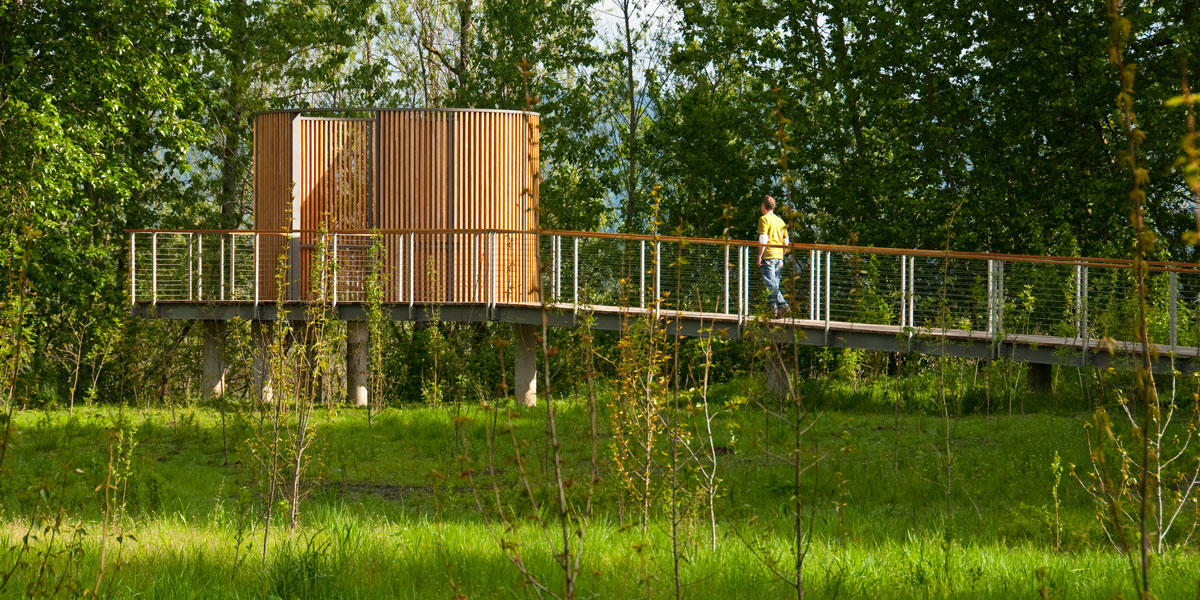 Bird Blind Confluence Sandy River Delta
Elevated above the old Sandy River, a camouflage screen—created by American artist Maya Lin in 2008—hides visitors so they can enjoy birdsongs. Visitors are concealed by vertical slats engraved with the names of plants and animals.
Lin lists the 134 bird species described by famed explorers Lewis and Clark, along with an acknowledgment to their endangered status today. Her inspiration? William Clark—who noted during his journey through the area that he couldn't sleep due of the "horrid" racket made by all the birds.
The next time you voyage to Oregon, you can visit the installation—and immerse yourself in the world of birds.
Unframed by JR in Ellis Island Museum of Immigration, Statue of Liberty National Monument (New York)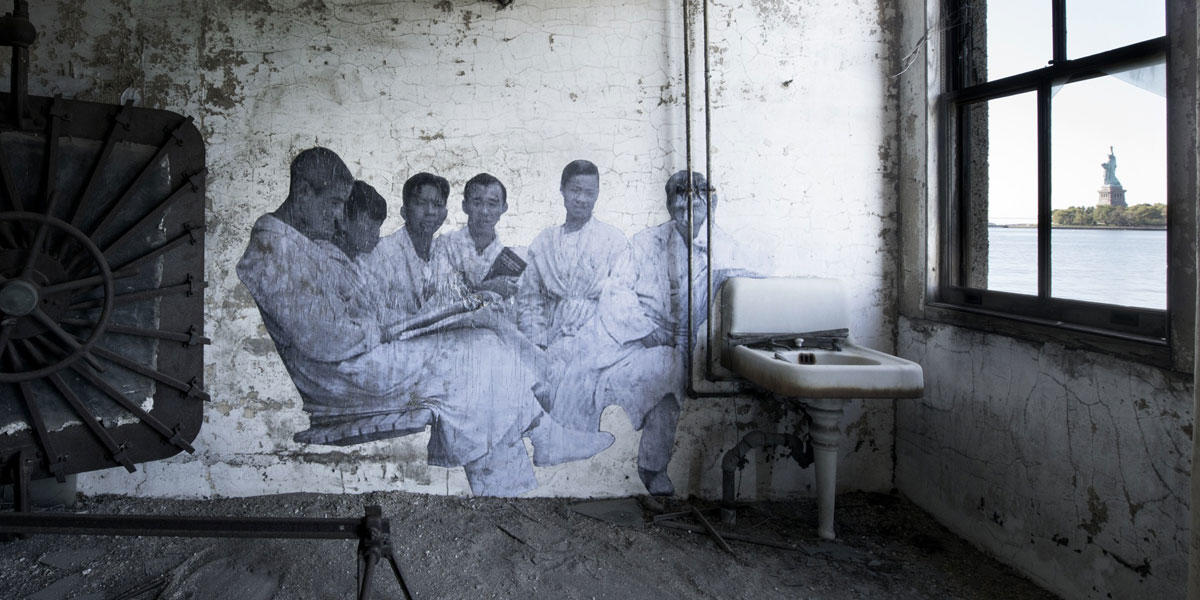 Ellis Island was, by far, America's busiest and most renowned immigration inspection station. Its halls are still bustling, but for a different reason—an exhibit showcasing its significance in American history and an art installation honoring the thousands of individuals who came through its doors.
In 2014, French artist JR, known for posting large black-and-white photographs in public spaces, outfitted the hospital complex of the island with historic photographs of Ellis Island immigrants on 16 or more selected interior walls in south Ellis Island. It was the first time this area of Ellis Island had been opened in more than 60 years.
Visitors today can still see this powerful link to the past.
The Crossing by Project Bandaloop in Yosemite National Park (California)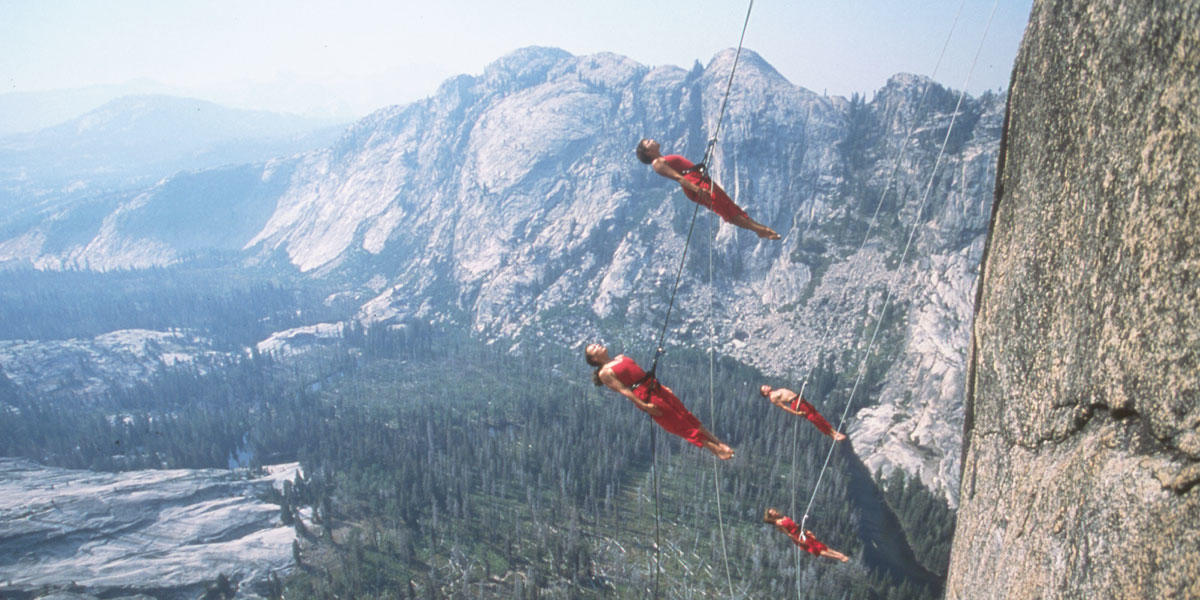 Bandaloop in Yosemite National Park
Courtesy Corey Rich
If you have a fear of heights, the aerial ballet on the cliff faces of Yosemite National Park by Project Bandaloop (a "vertical dance company") might make you queasy. On the face of the 8,500-foot granite peak of Mount Watkins, performers of Project Bandaloop created a stage and performed in 2001 for an audience of wildlife and possibly a few birders armed with powerful binoculars. (Photo by Corey Rich/Project Bandaloop)
You can see a video of their gravity-defying performance below.
@Large: Ai Weiwei on Alcatraz by Ai Weiwei on Alcatraz Island (California)
Ryan Curran White/Parks Conservancy
Presented by FOR-SITE Foundation, in partnership with the National Park Service and the Golden Gate National Parks Conservancy, Chinese artist and activist Ai Weiwei brought his works to Alcatraz Island from fall 2014 to spring 2015. Seven installations were spread throughout this federal penitentiary turned national park, and ranged from an audio experience in the former hospital ward to a carpet of Legos arranged into the faces of political prisoners.
The exhibit revealed unexpected perspectives on Alcatraz and its layered legacy, and prompted visitors to consider the implications of incarceration and the possibilities of art as an act of conscience. It also inspired about 900,000 people to visit Alcatraz, some for the very first time.
You can still experience the installation through the magic of 3D renderings. Check them out on our website.
Home Land Security at Fort Winfield Scott in the Presidio of San Francisco (California)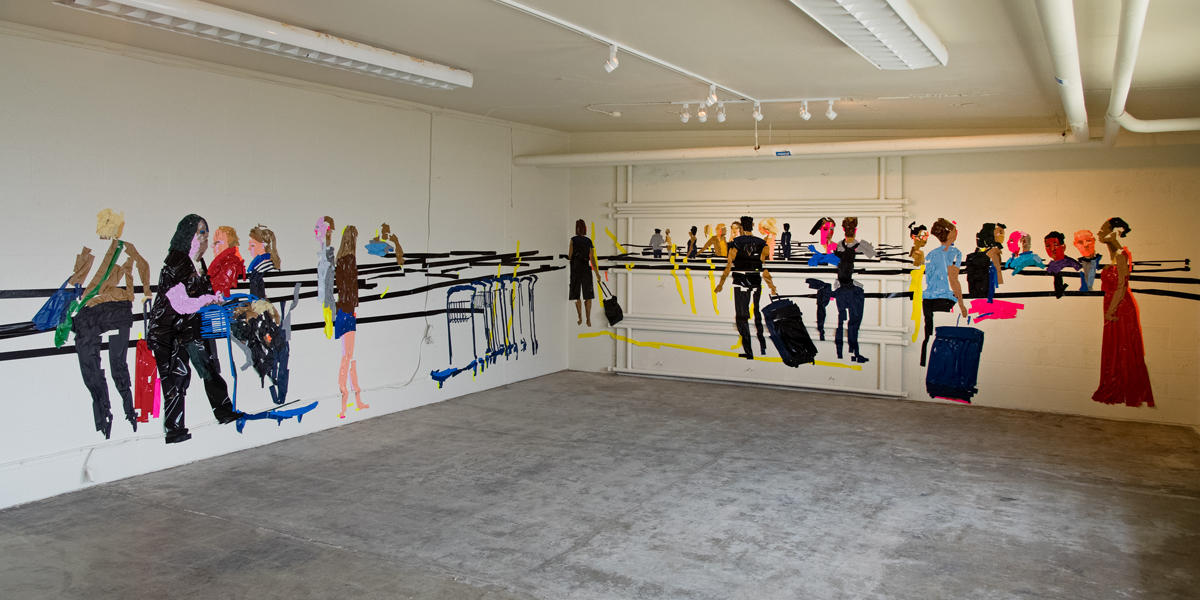 Home Land Security exhibit at Fort Scott in San Francisco
Parks Conservancy
Situated in the decommissioned military bunkers overlooking the Pacific, this exhibition by FOR-SITE Foundation provides a global perspective on the themes of home, safety, and defense. Featuring 18 contemporary artists/collectives from 12 countries around the world, the artworks respond to these themes through a variety of media ranging from sound to performance to video. Fort Scott offers a unique ocean-side setting and rich context for these pieces. Some of the historic areas will be open to the public for the first time.
Home Land Security is free and open to the public, September 10 to December 18, Wednesdays through Sundays, 10 am to 5 pm. You can also visit the exhibition virtually with these 3D renderings. To learn more about FOR-SITE Foundation, visit for-site.org. (Home Land Security image at top by Curran White)
Andy Goldsworthy in the Presidio of San Francisco (California)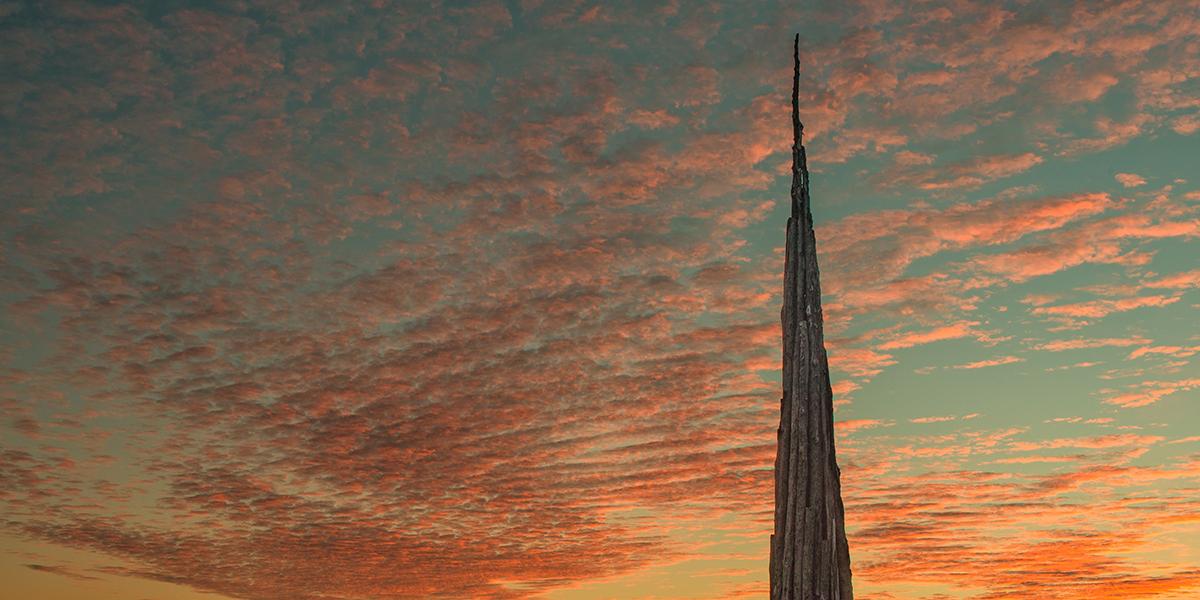 Andy Goldsworthy, "Spire"
Doc Miles/National Park Service
The Presidio is a treasure trove of public art pieces by British site-specific sculptor Andy Goldsworthy thanks to a partnership of the FOR-SITE Foundation, Presidio Trust. His four installations serve as a meditation on the relationship between the manmade world and the natural world. Using natural materials in two of his four installations allows the installations to eventually decay and return to the Earth—a symbol of renewal and impermanence.
Seeing is believing! Experience the artwork—whether the twisted gnarl of the Spire near Inspiration Point or the zig-zag lumber of Wood Line—in this extraordinary park that's basically an art gallery without walls.
And don't miss this multi-part video series, celebrating the first 100 years of the Arts in the Parks program, and heralding the next 100 to come.
Save
November 1, 2016