PYC's Youth Advisory Council re-engages diverse teams of young people who have previously been involved in other park youth programs, giving them new leadership opportunities and major involvement in various PYC projects.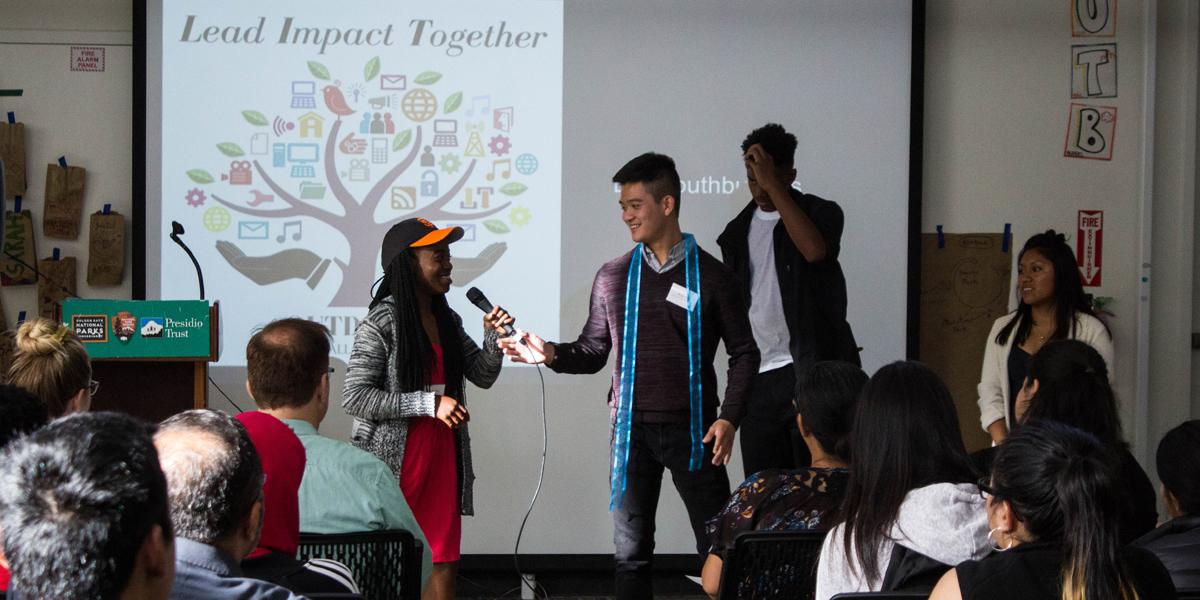 YAC members speaking at their event
Hien-Nhi Langton/Parks Conservancy
Recognizing the need for young people to have input over work that will directly affect them, the Park Youth Collaborative created a Youth Advisory Council (YAC).
The YAC is a cohort of young leaders ages 14-26, who are either current or past participants in youth programs around the Golden Gate National Parks and San Francisco. As a cohort of young people directly impacted by local youth programs, the YAC is meant to represent the interests of all youth program participants in the Golden Gate National Parks.
The YAC has seen representation from 17 different youth programs across 12 organizations throughout San Francisco and Marin. Primary projects have included working with staff on PYC's Online Portal, specifically in regards to the upcoming Youth Portal. To promote digital accessibility to programs and resources in the parks, the YAC has gathered significant amounts of data from mass surveys, focus groups, and full-day hackathon. Based on their findings, the YAC has suggested many potential features to include in the Youth Portal, including a career finding survey, event planning tools, park site reviews, and more.