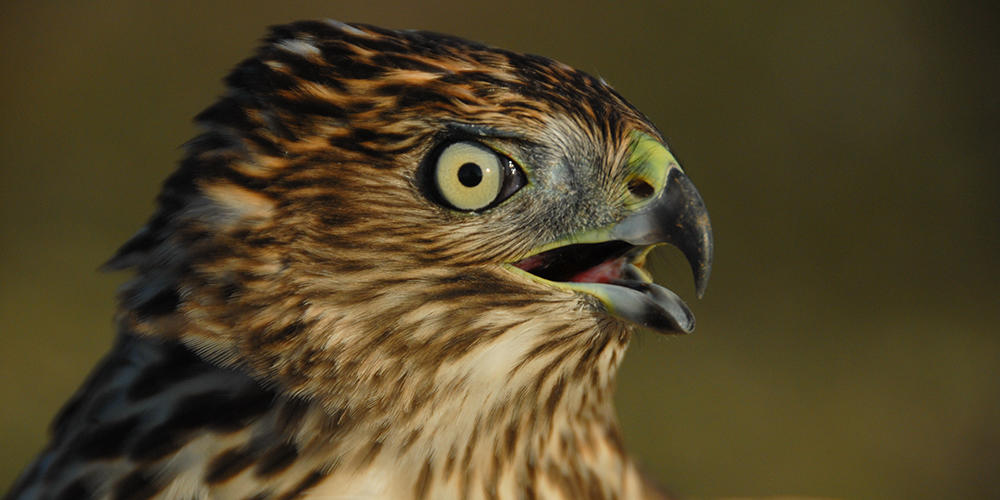 Cooper's Hawk
Jessica Weinberg-McClosky/Parks Conservancy
You're smart, tough, fierce—and fearless. And you're certainly not afraid to show how all-around awesome you are. But be careful—your blunt and aggressive style might be a bit off-putting, so you should do your best to refrain from needlessly deploying your razor-sharp beak and piercing talons.
Fun Fact: These accipiters are known for their daring—and bone-breaking—charges through thick foliage in pursuit of bird prey. Veteran GGRO bander Bill Prochnow, who has decades of experience handling these pugnacious little birds, observes: "They look you in the eye, and you get the sense that they know you would be in big trouble if you slip up."
Want to learn more about—and possibly see—your raptorial doppelganger? Check out Golden Gate Raptor Observatory Hawk Talk programs on Hawk Hill Marin Headlands on most Saturdays and Sundays in September and October, from noon–2 pm (check online calendar).
GGRO docents will explain our volunteer-driven Hawk Watch, banding, and tracking programs. They'll cover the basics of raptor biology and identification, and then release a recently banded hawk to the sky! No RSVP necessary; learn more here.
Just landed on this page?