Gain work and leadership skills through interactive learning and specialized training- while supporting the mission of the Golden Gate National Parks!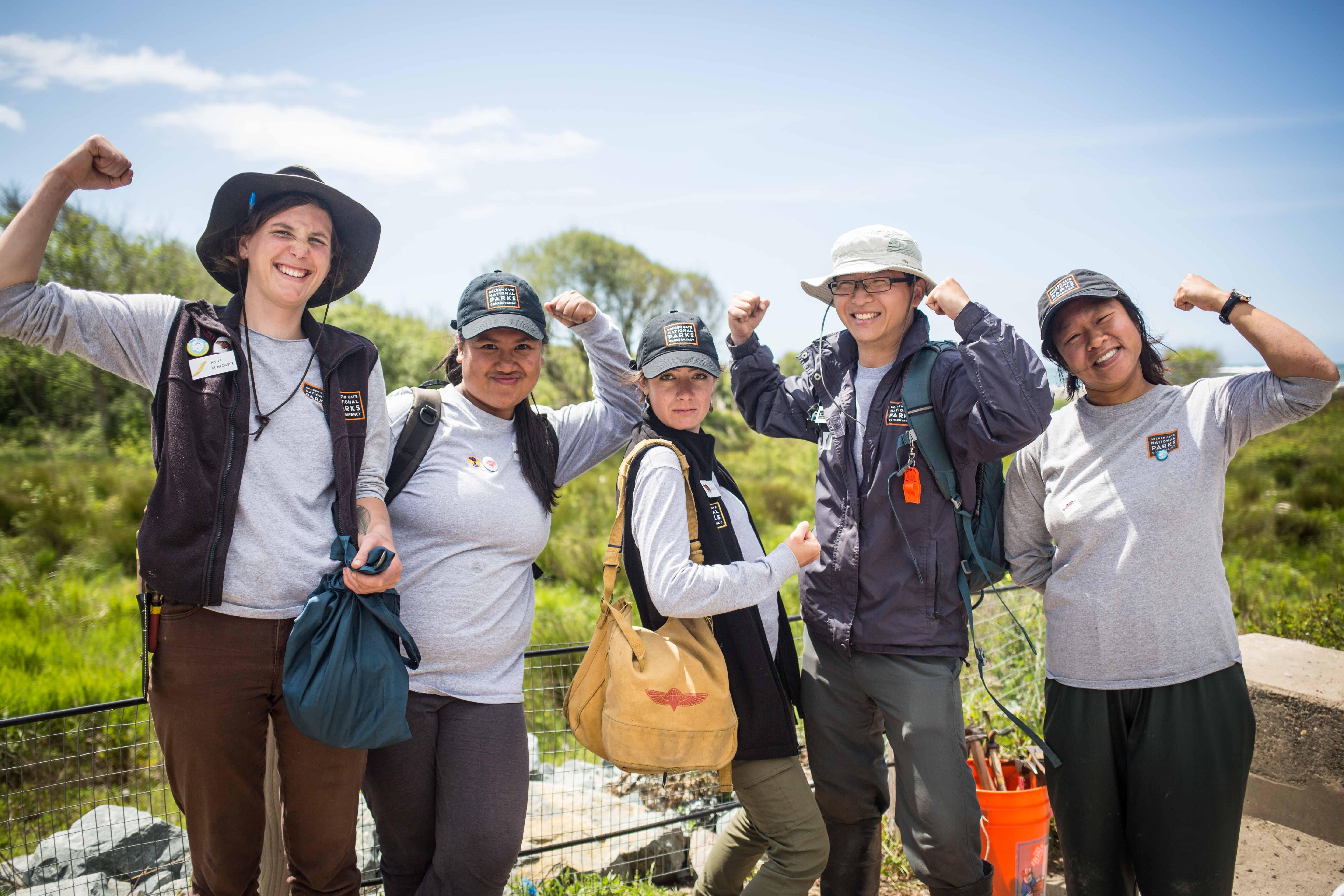 Restoration Interns Pausing For A Pose
Maria Durana/Parks Conservancy
Internship Information
Check out an extensive list of Academic Internship FAQs here.
Join a diverse team of 20+ college students to gain work and leadership skills in your local National Park! Open to students enrolled at City College of San Francisco, College of Marin, & San Francisco State University.