Gain work and leadership skills through interactive learning and specialized training- while supporting the mission of the Golden Gate National Parks!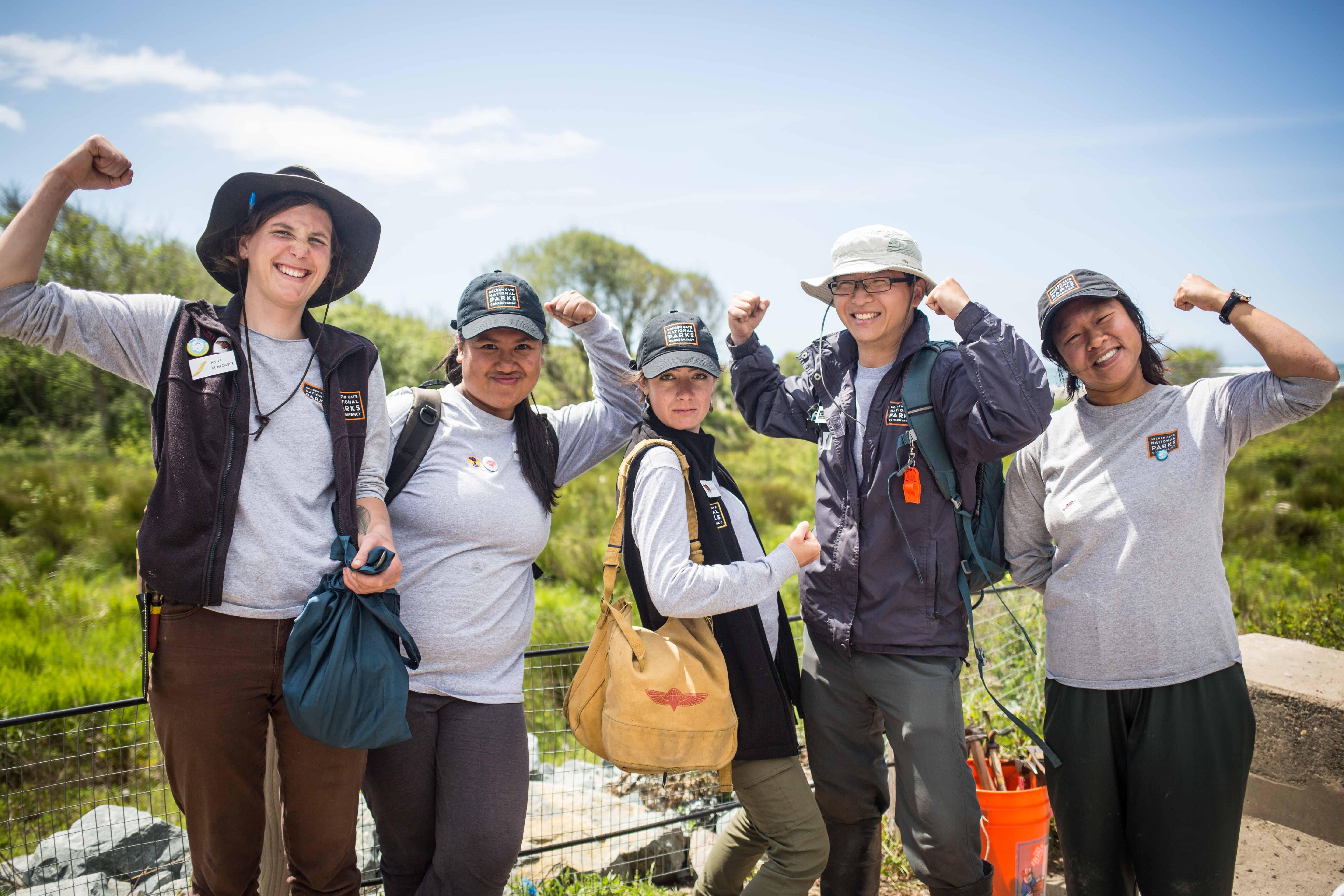 Restoration Interns Pausing For A Pose
Maria Durana/Parks Conservancy
COVID-19 Response: Latest on Internship Programs
The Parks Conservancy, along with our partners at the National Park Service, are offering limited internship opportunities at this time. These include both virtual and in-person opportunities, subject to change dependent on local public health orders. Visit our Academic Internships page for full details on the modified program that is being offered this summer 2022.
Internship Information
Join a diverse team of 20+ college students in making a difference in your community! Open to students enrolled at City College of San Francisco, College of Marin, & San Francisco State University.
IMPORTANT NOTE ABOUT STIPENDS:
To comply with state and federal law all interns must have a Social Security Number (SSN) or an Individual Taxpayer Identification Number (ITIN) to receive the internship stipend. Stipends are a taxable event. Please see our Frequently Asked Questions page for more information.
Additional questions?  Contact Mackenzie Segraves; Program Manager, Park Internships at msegraves@parksconservancy.org .