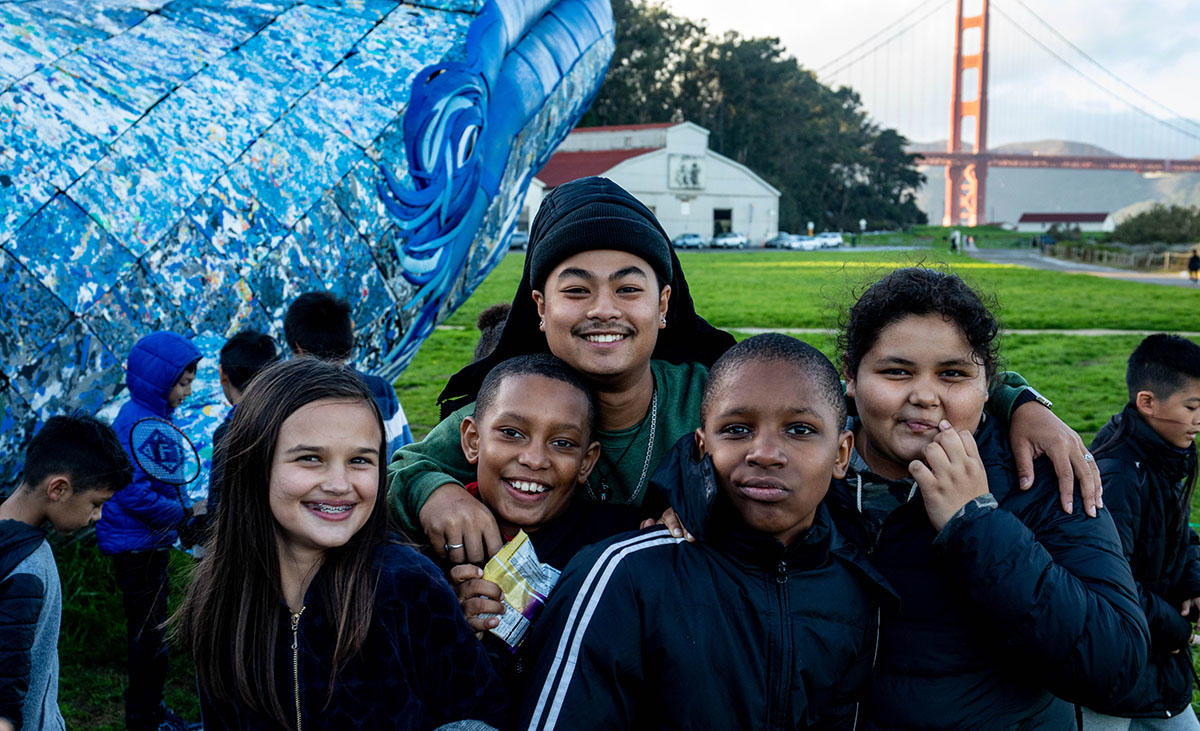 Up on Top program participants visit the Monterey Bay Aquarium's blue whale art installation at Crissy Field in November 2018.
Paul Myers / Parks Conservancy
Did you hear the really BIG news? From October 2018 to March 2019, an artful, artificial leviathan landed on Crissy Field. The Monterey Bay Aquarium's Blue Whale art exhibit on Crissy Field challenged everyday visitors to examine their plastic consumption and the health of our oceans.
As we bid a big ole blue adieu before it begins its nationwide tour (the whale's last day on Crissy Field will be March 17), we collected our favorite Instagram posts from its time at the shores of the Golden Gate.
Want a chance to be featured on our website? Tag us on Instagram in your post (@parksconservancy) and use the hashtag #parks4all!
March 5, 2019