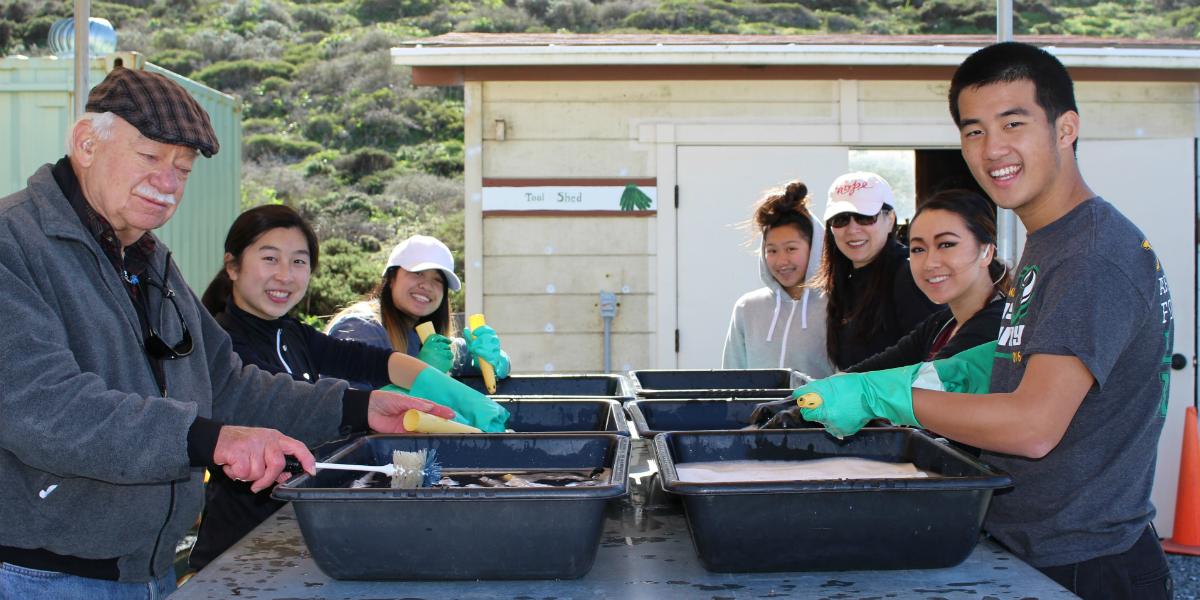 Volunteers wash pots at the Fort Funston Nursery
Ut Huynh/Parks Conservancy
When: Saturdays, 9:30 am–12:30 pm
Where: Fort Funston Nursery
Join our community and grow with us! The Fort Funston Nursery is a friendly and inclusive space where we welcome people of all backgrounds, skills, and abilities.
Surrounded by shifting sand dunes and beautiful native plants, the Fort Funston Nursery can grow 30,000 plants each year--all made possible by community members like you.
Volunteers at Fort Funston participate in a variety of activities, including transplanting, pruning, weeding, pot washing, seed collection and nursery maintenance.
Join us to help grow our national park!
Check the Fort Funston Nursery volunteer homepage for program updates and cancellations.
GroupS
Nursery programs are limited in capacity. Groups of five or more may require special arrangements and must be confirmed in advance. Visit our Groups volunteer page to learn more.
Age, Skills, What to Bring:
Volunteers ages 10 and up are welcome. Read our Youth Policy Guidelines (PDF) for youth under the age of 15.
Bring your completed Volunteer Agreement Form (PDF). Volunteers under the age of 18 must have the parent/guardian approval section signed.
We'll be working rain or shine. Wear clothes that can get dirty. Long pants and closed-toe shoes are required. Bring layers for changing weather and rain gear if necessary.
Bring a personal water bottle and sunscreen.
No experience necessary. Training and tools will be provided. Fulfills community service requirements.
The Golden Gate National Parks Volunteer Program is a cooperative parkwide effort of the Golden Gate National Parks Conservancy, the National Park Service, and the Presidio Trust.