Former Chief of Interpretation and Education for the National Park Service returns to the Parks Conservancy where she began her career in the parks
Michele Gee named deputy chief executive officer of the Golden Gate National Parks Conservancy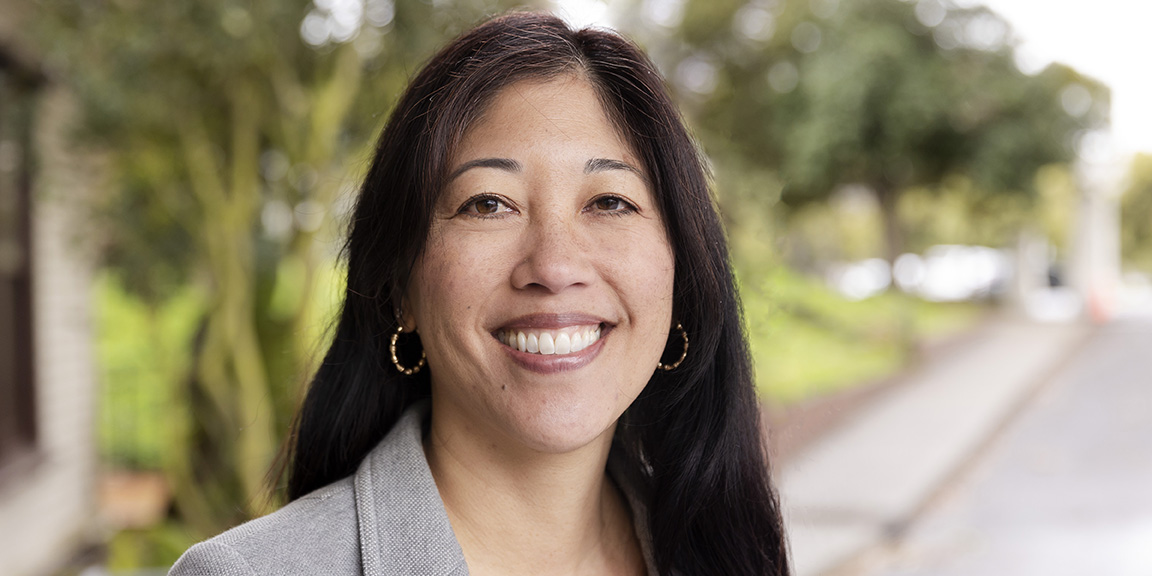 SAN FRANCISCO (May 01, 2023)—The Golden Gate National Parks Conservancy today announced Michele Gee as the organization's Deputy Chief Executive Officer. She joins the Parks Conservancy after 11 years with the National Park Service (NPS), where she most recently served as Chief of Interpretation and Education, running one of the largest Interpretation and Education divisions in the NPS. Gee's career began at the Parks Conservancy's Crissy Field Center where she helped build and create youth development programs that are still running today.
"I am thrilled to be back at the Parks Conservancy: It was here that I was able to help raise the voice of youth and learned to raise my own voice and grow as a person," said Gee. "The Parks Conservancy plays such a significant role when it comes to increasing access and diversifying opportunities to immerse yourselves in the park. The organization has done amazing work and I'm excited to support the continued work of the staff and turn a vision into action."
As Deputy CEO, Gee will be responsible for implementing the organization's strategic plan and guiding change management initiatives. She will also oversee programmatic areas that advance the Conservancy's mission to connect visitors and communities with the national parks in the Bay Area. 
"Michele's leadership and decades of work championing access and equity in the parks has helped so many people see themselves and their stories as a part of our shared history," said Christine Lehnertz, CEO of the Parks Conservancy. "We are all so excited to welcome her back to the Parks Conservancy in this vital leadership position."
In her time at the National Park Service, Gee oversaw the opening of the William Penn Mott Jr. Presidio Visitor Center and the development of "The Big Lockup: Mass Incarceration in the United States," an exhibit on Alcatraz. She also chaired the first GGNRA Employee Diversity, Equity and Inclusion Committee. She graduated from UC Santa Barbara in Environmental Studies and studied Conservation & Land Management at the University of South Australia.
About the Golden Gate National Parks Conservancy 
Since 1981, the Golden Gate National Parks Conservancy has served as the nonprofit partner of the National Park Service, collaborating with the Presidio Trust, park partners, donors, and community members to support the Golden Gate National Recreation Area. Together, we've supported the stewardship of these parklands and most importantly, connected people to parks through exceptional volunteer and educational opportunities. Learn more at www.parksconservancy.org.  
About the National Park Service 
Golden Gate National Recreation Area, situated in and around San Francisco, is one of the most visited parks in the National Park Service, hosting more than 15 million visitors in 2021. A diverse park with abundant recreational opportunities, as well as natural, cultural, and scenic resources, it encompasses more than 80,000 acres across three counties. The park also administers two other NPS areas, Fort Point National Historic Site, a Civil War era fortress built on the northernmost point of land in San Francisco, and Muir Woods National Monument, an impressive stand of old growth coastal redwoods in Marin County. www.nps.gov/goga 
Media Contacts: 
Golden Gate National Parks Conservancy
Beatrice Kilat, Media and Public Affairs Manager
media@parksconservancy.org