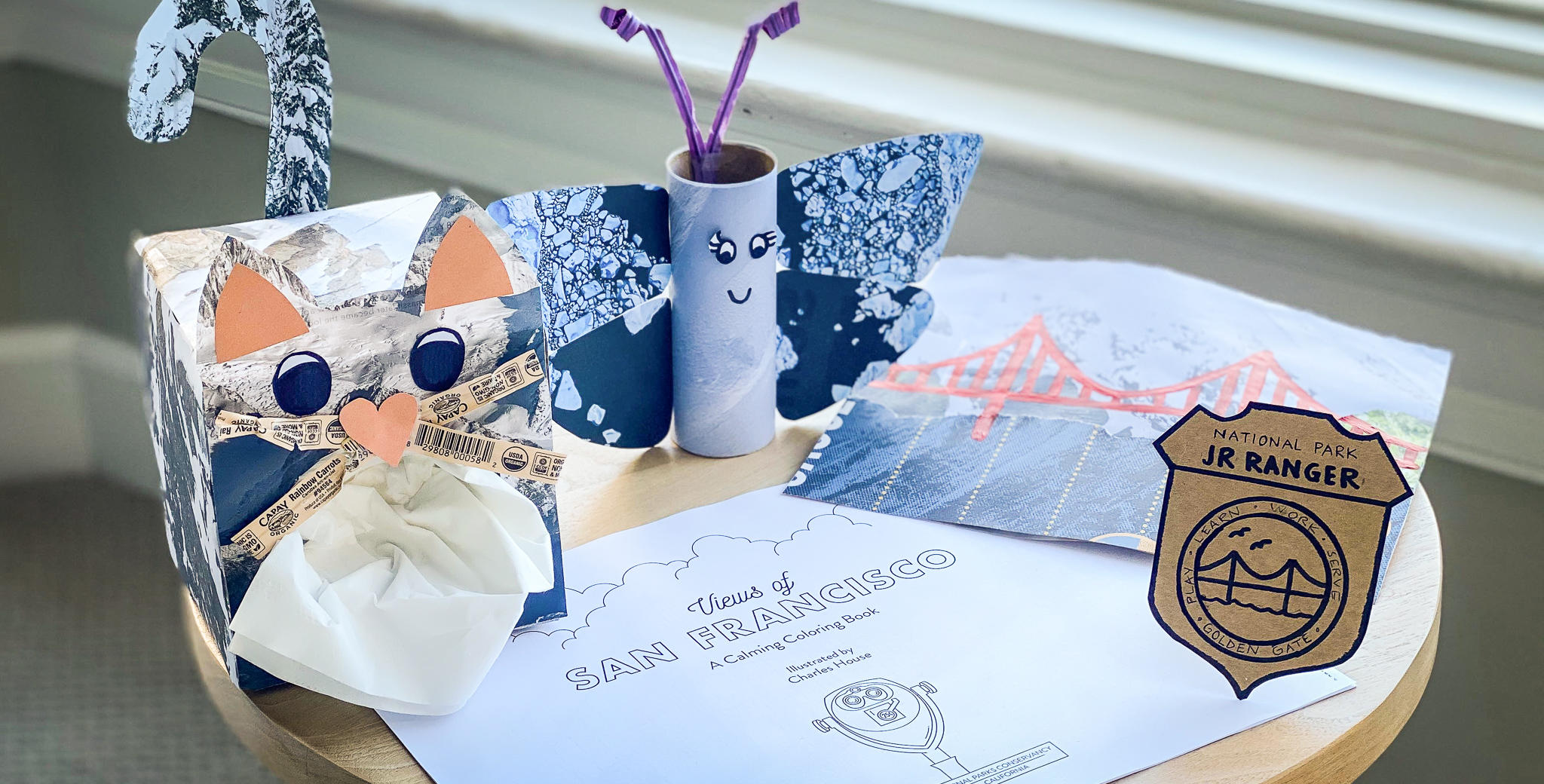 Why do one park craft? Do them all!
Alex Grant/Parks Conservancy
Stuck indoors with wee ones? We've got some craft projects that'll bring the magic of the outdoors inside your home. From coloring book pages to national park-themed craft ideas, we've got something for all ages that'll keep you busy. All you need is a heap of imagination—the directions below are designed to be adaptable to the supplies you might have around the house.
Bonus points for those who make these crafts using 100% recycled products!
Please email us at media@parksconservancy.org with photos of your completed crafts, suggestions for updating the directions, or ideas for more park-themed projects to add to this page. Happy crafting!