Utilizing and interpreting spaces are key elements to any Art in the Parks exhibition, from @Large: Ai Weiwei on Alcatraz to the PianFrancisco at Fort Point National Historic Site. Exhibitions like these invite reflection and prompt visitors to re-frame their national park experience through the lens of art. 
This autumn, nourish the spirit with these art happenings taking place in the Golden Gate National Parks: 
Attend an outdoor concert at Sutro Baths
Raven Chacon, left, with Bay Area guitar-percussion duo The Living Earth Show: Andy Meyerson, center, and Travis Andrews, right.
Courtesy Trista Dymond
Join us for the free Art in the Parks performance of Tremble Staves by artist and composer Raven Chacon, together with noted Bay Area guitar-percussion duo, The Living Earth Show, at the historic Sutro Baths. This dynamic and mixed-media work invites us to recognize the value of water as a limited resource and its significance to cultures throughout history and today, from the Pacific Ocean, to Sutro Baths, to the Navajo deserts. 
Marvel at BRONZE tree sculptures on Fort Mason's Great Meadow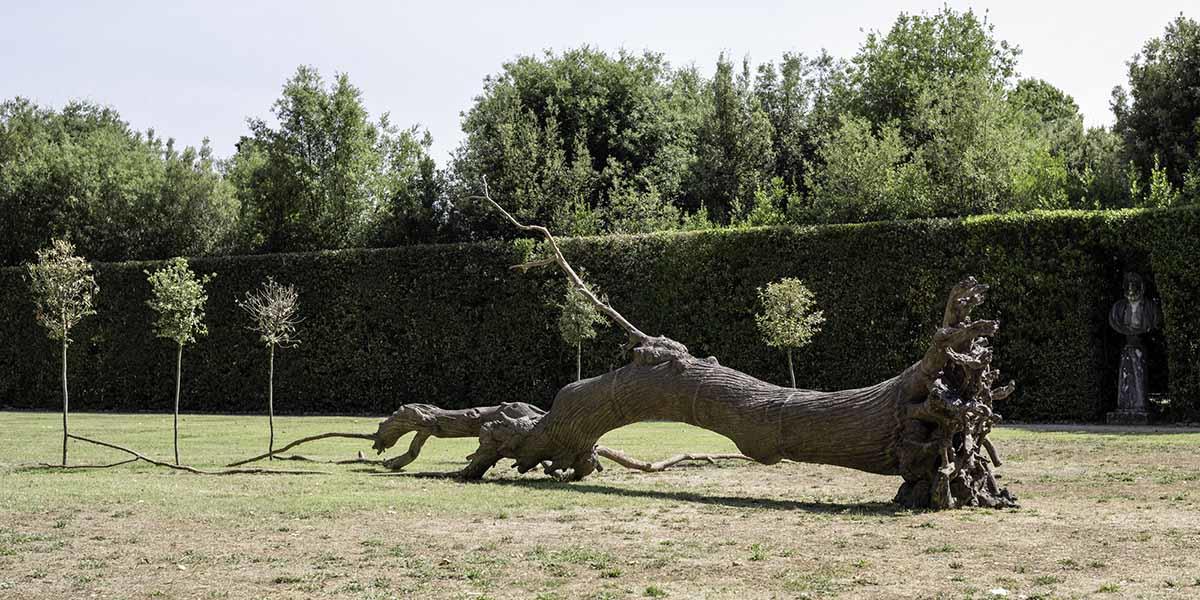 "La logica del vegetale (The Logic of the Vegetal)," 2012, Bronze and trees, by Giuseppe Penone.
Artwork © 2019 Artists Rights Society (ARS), New York/ADAGP, Paris. Photo © Archivio Penone.
Gagosian presents a yearlong outdoor installation by Giuseppe Penone in the parkland of San Francisco's iconic Fort Mason. Penone's work encourages the viewer to consider what is natural and what is man-made, and the intersection between humanity and the natural world. Two sculptures by Penone: La logica del vegetale (The Logic of the Vegetal), 2012, and Idee di pietra (Ideas of Stone), 2004–will be installed in Fort Mason's Great Meadow, overlooking San Francisco Bay and the Golden Gate Bridge.
Discover more about this al fresco exhibition.
Don't miss the last days of Future IDs at Alcatraz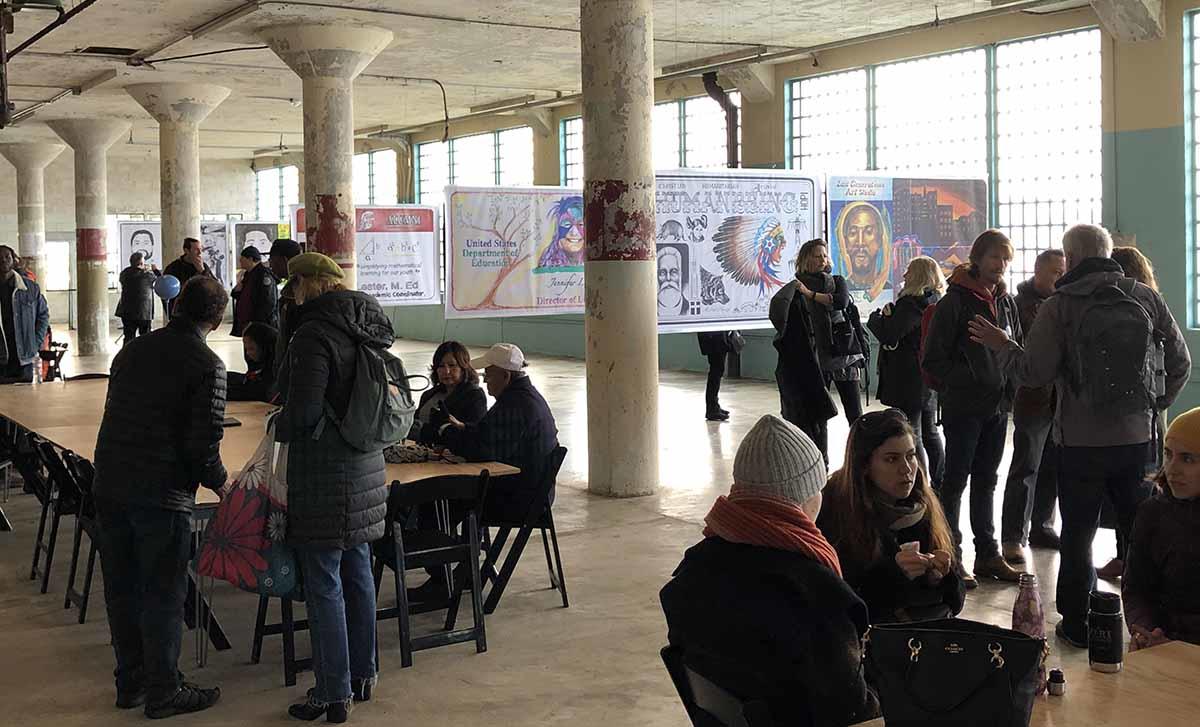 Participants at the Future IDs at Alcatraz 'Day of Public Programs' on Feb. 16, 2019, at the New Industries Building on Alcatraz Island.
Peter Hockaday / Parks Conservancy
Open until late September 2019, Future IDs is a yearlong exhibition that features artwork created by and with individuals who have conviction histories as they conceive and develop a vision for a future self—depicting a future identity in contrast to a prison-issued ID. 
Purchase your ferry tickets to the island today via Alcatraz Cruises.
August 22, 2019