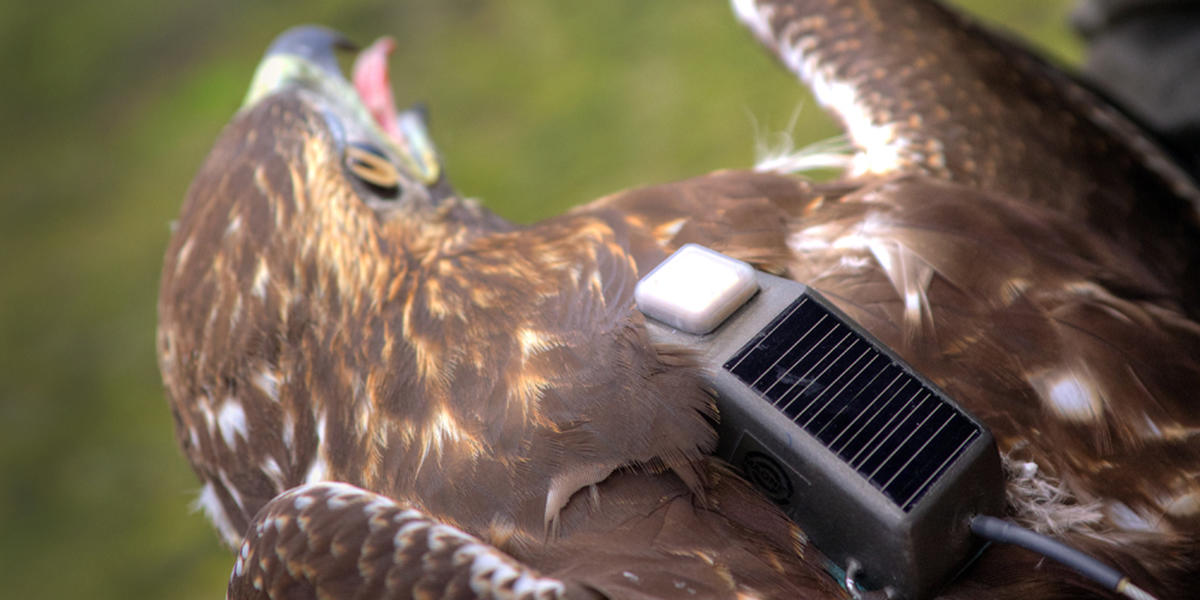 Red-tailed Hawk with GSM transmitter
Mason Cummings/Parks Conservancy
GPS and GSM (cell phone) technologies are not new—but they have only lately been combined into a new transmitter that aids wildlife research. This device utilizes GPS technology that is similar to a hand-held or car GPS unit, and uses cell phone networks to e-mail us the hawk's locations. A solar cell recharges the battery, so the unit can function for up to two years.
GSM units don't provide as many locations per day as our traditional radiotelemetry research, which can track a bird constantly throughout the day. However, with this unit, we can get data for a much longer period of time. Location data for a hawk may not be available if she is out of cell range, or if cloud cover or other impediments block a good GPS reading.
We have tracked sixteen Red-tailed Hawks over four seasons using GSM technology.