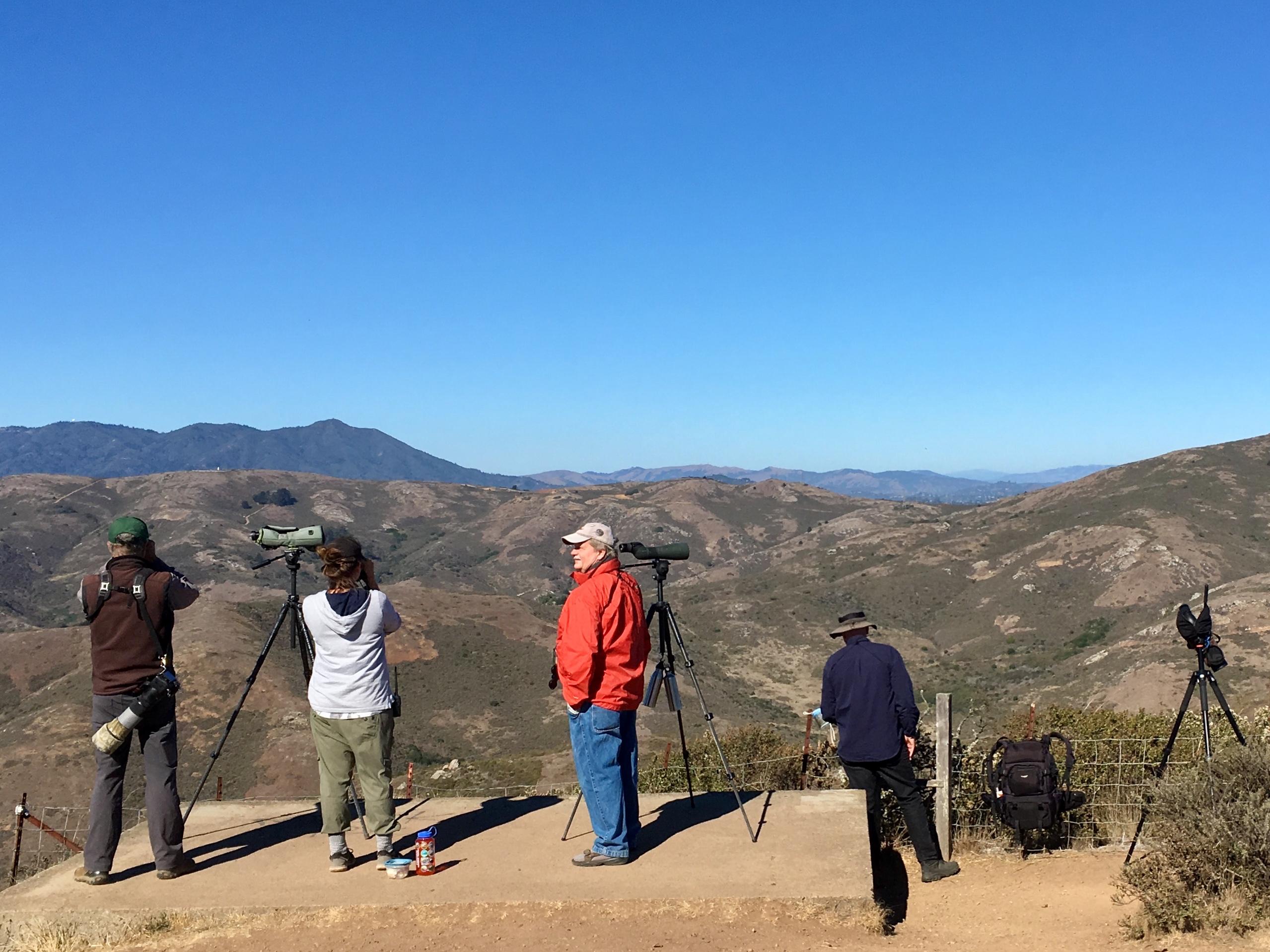 GGRO hawkwatchers scan the skies from Hawk Hill
Nelia White
RECRUITMENT UPDATE: After thoughtful discussion, we've determined that we will be unable to accept new volunteers for GGRO's hawkwatch and banding programs for the 2021 season. This was a very difficult decision, but was made with utmost concern for the safety of all staff and volunteers, both current and prospective.
We have very little info regarding 2022 recruitment at this time. If you would like to be added to future recruitment communications, please email us at ggro@parksconservancy.org. 
---
The Golden Gate Raptor Observatory (GGRO) uses long-term volunteer-powered research programs to track the fall migration of raptors through the Marin Headlands. We recruit for new volunteers in spring, with training for new volunteers offered only once a year in July and August, for participation in either the Hawkwatch or Banding program.
We recruit hawkwatchers annually and banders every other year. All GGRO volunteers commit to one regular, full field day in the Marin Headlands every two weeks (i.e. every other Tuesday, every other Sunday, etc.) during our sixteen week monitoring period, mid-August to December. All training is provided. Hawkwatchers must be 18 years old or have an adult guardian hawkwatching with them; banders must be 18.