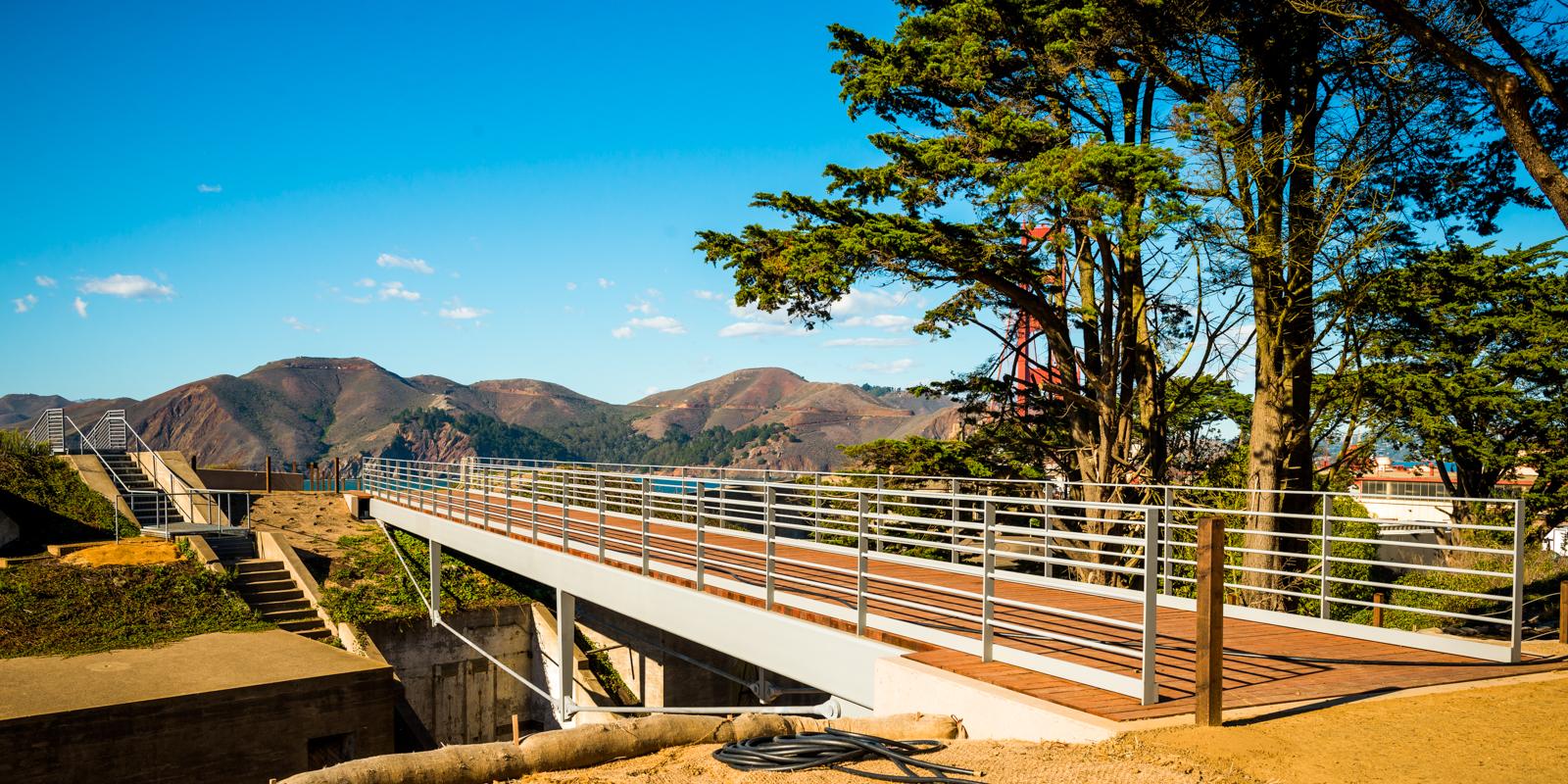 A new bridge links the south end of the Golden Gate Bridge to the Presidio Coastal Trail, while protecting historic batteries
Paul Myers/Parks Conservancy
As part of a broader Presidio Coastal Trail improvement effort (launched in 2010), this Trails Forever project in partnership with the National Park Service built a new bicycle/pedestrian bridge over Battery Cranston and Battery Marcus Miller.
In his urban design column, San Francisco Chronicle critic John King raves that this lovely new feature "looks right at home" and "deserves a second look."
In addition to protecting and offering fresh views of these historic batteries, this segment provides visitors with a seamless transition from the south end of the Golden Gate Bridge to the Presidio Coastal Trail. Previously, cyclists coming off the span had to loop through the Bridge Plaza in order to continue their journey to Merchant Road and onward down the flank of the Presidio.
This project also improved visitor experience around the site by installing fences and additional safety features, planting native vegetation, and paving the nearby Merchant Road parking lot.