Golden Gate Bridge Welcome Center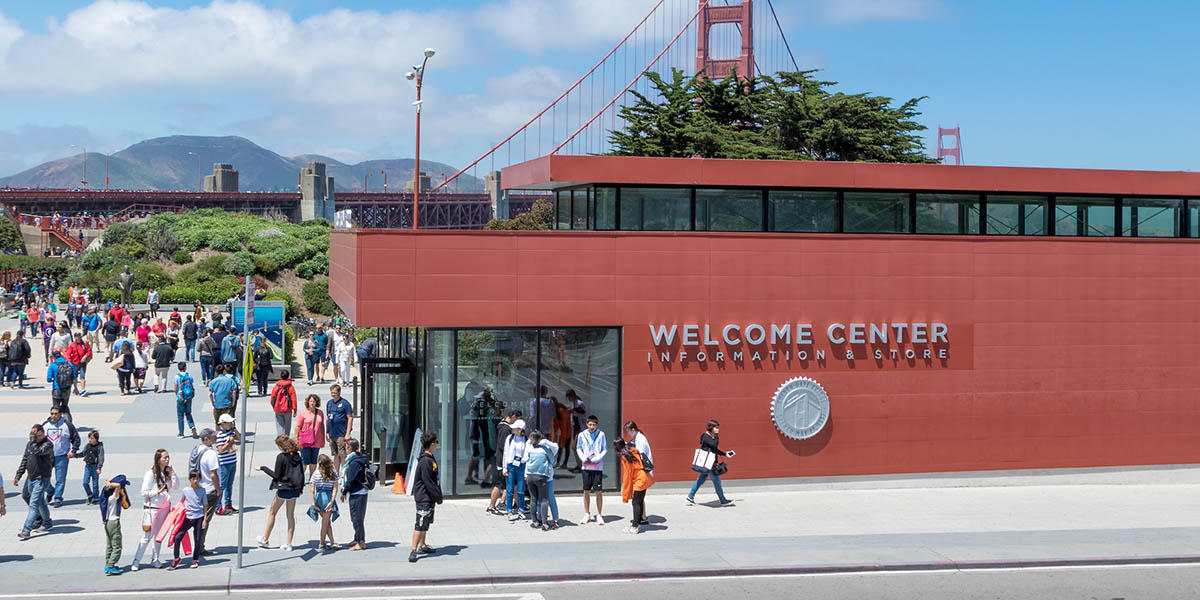 Golden Gate Bridge Welcome Center
Kirke Wrench/National Park Service
The first on-site center dedicated to telling the stories of the Golden Gate Bridge, the Center welcomes visitors, provides orientation and information services, houses exhibits, and offers high-quality commemorative and interpretive merchandise. The new Welcome Center opened to the public on May 8, 2012—in time for the 75th anniversary of the famous icon. The 3,500-square-foot, energy-efficient, modular building was constructed off-site. In addition to interpretive panels, the Pavilion showcases a 12-foot Bridge "test tower" used in 1933.
In concert with visitor-experience improvements around the Golden Gate Bridge's southeast plaza, a series of enhancements were completed along the Battery East Bay Trail, including:
Separate lanes for bicyclists and pedestrians to ameliorate safety.
Bold new wayfinding signage.
Improved trail grade to meet outdoor accessibility standards.
Revitalized landscape with native plants.
Today's Hours: 9:00 am-6:00 pm Open every day
Sun - Fri:
9:00 am-6:00 pm Open every day

Sat:
10:00 am-6:00 pm Open every day