Seven Places to Gaze at the Golden Gate Bridge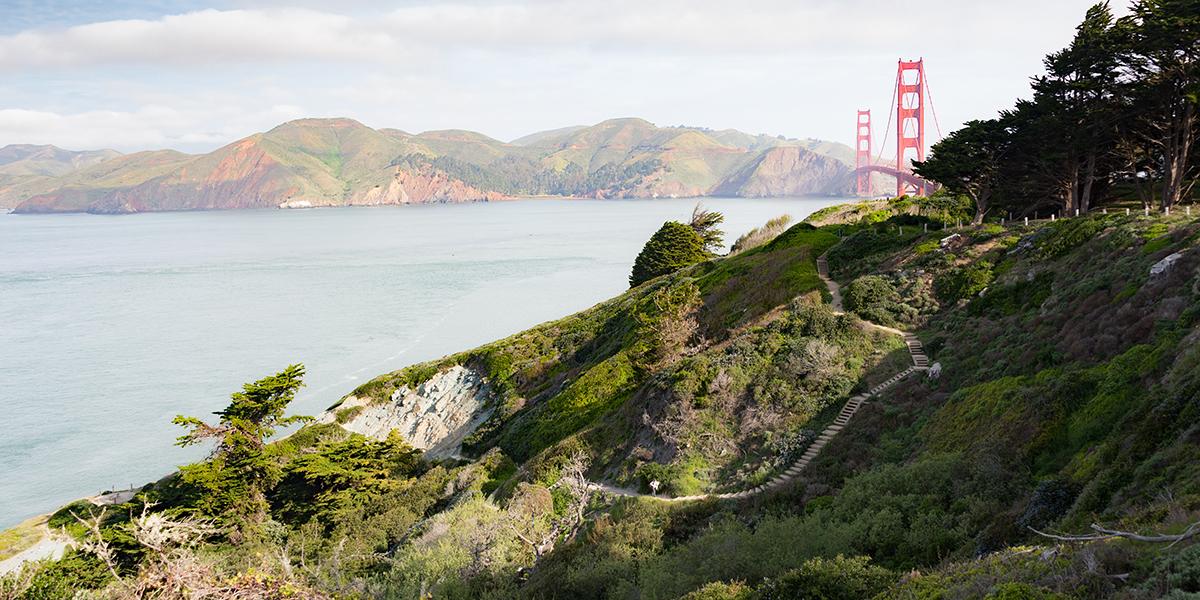 Batteries to Bluffs Trail
Alison Taggart-Barone/Parks Conservancy
The iconic span that bridges the Golden Gate Strait can be enjoyed from many points throughout San Francisco and Marin County.
Enjoy some brew with your view? Check out the top places to have a beer with a view of the bridge by clicking here.
Help preserve some of these beautiful sites for generations to come by becoming a Parks Conservancy member today!
August 6, 2018