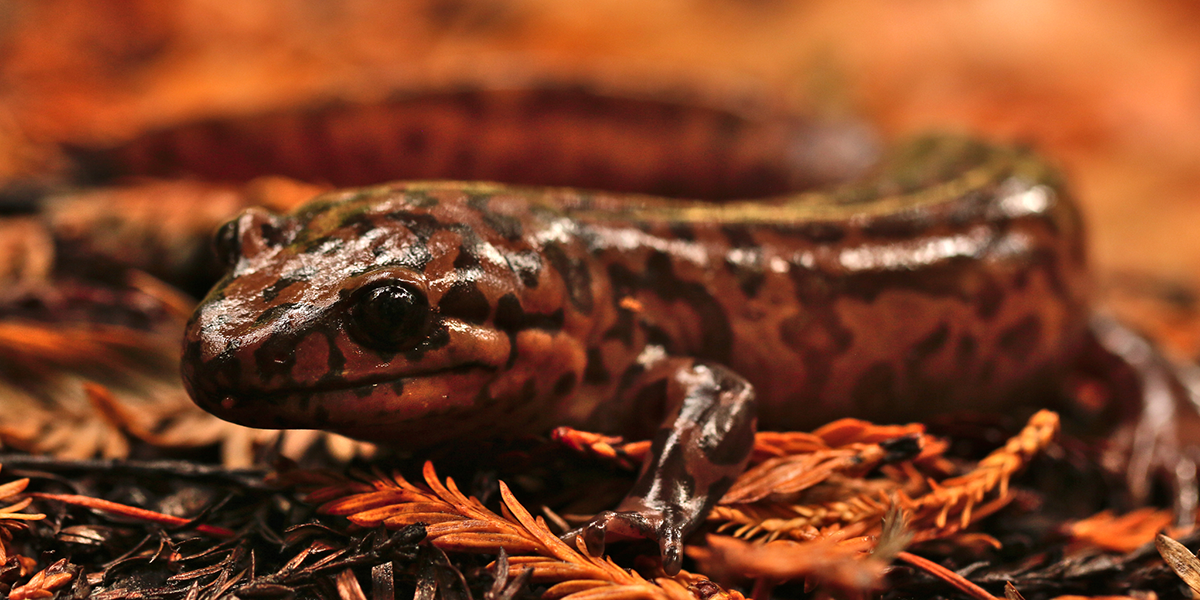 A California giant salamander spotted on Mount Tamalpais
Prakrit Jain / iNaturalist User
Every time Dr. Lisette Arellano does field work on Mount Tamalpais, she keeps her eyes out for the elusive California giant salamander. Dark spots and a broad head set this salamander apart, but it often stays hidden among rocks and fallen leaves. When Lisette happens upon one of these rare amphibians, she takes a photo and uploads it to the online community on iNaturalist.
"I was checking camera traps in a remote little canyon on Mount Tam and one was just crawling by," said Lisette, the Community Science Program Manager for One Tam with the Parks Conservancy. "They move remarkably fast, but we managed to get some photos."
The best time to find a California giant salamander is around dawn and dusk during rainy season, as they traverse the wet landscape. Lisette compares recent iNaturalist observations of this species to historical data from museums and databases.
"We're trying to understand where they're living in this bigger Mt. Tam area so that we can ensure those areas are well cared for," said Lisette.
The One Tam Peak Health report identified an information gap around the California giant salamander on the mountain. Anyone can help fill this gap by sharing their photos on iNaturalist.
"This is why community science is so cool," said Lisette. "Someone sees a salamander, contributes, and we now know a little bit more, which could inform research on a lot of other amphibian species too." 
As with all wildlife, please respect California giant salamanders in their natural habitat by giving them space and not touching, picking up, or otherwise disturbing them.
October 19, 2021