Sunlight might be in short supply during the winter months, but your parks have a bright season ahead. Celebrate the new decade by maximizing your time in the parks.
Here are some of the happenings taking place from December through February:
New year, new decade: New opportunities to get outside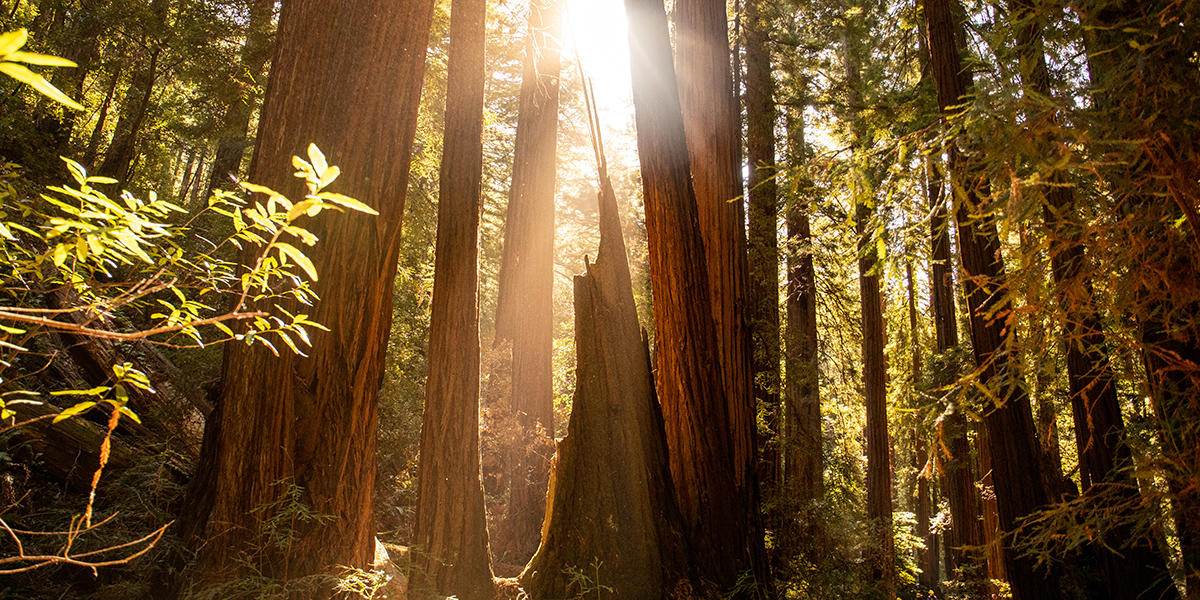 Sunlight shines through canopy at Muir Woods.
Paul Myers/Parks Conservancy
You don't need to be an outdoor activity junkie to reap the benefits of time outdoors, all you need to do to make a profound difference in your well-being is to get outside as much as you can. Start small: Go on a walk down a tree-filled street or visit your neighborhood park.
Before you plan your adventure, check out each one of our park guides to find out interesting tidbits, trails to hike, activities to do, and so much more. 
MLK Day of Service on January 20
It has been 56 years since Martin Luther King Jr. delivered his "I Have a Dream" speech at the Lincoln Memorial in Washington, D.C. and our park will honor his life and legacy on Monday, January 20, 2020. To pay tribute to work that Dr. King did in fighting for equality in this country, Congress made his birthday a federal holiday in 1983 and in 1994 it was made a national Day of Service to continue to support the vision for America that he so strongly believed in.
Here in the Golden Gate National Parks, we'll be celebrating another momentous year of service through projects ranging from habitat restoration to landscape beautification to trail maintenance.
This year, honor Dr. King's legacy by helping to serve your community! Sign up to volunteer today.
Get your hands on (Mt.) Tam on Feb. 1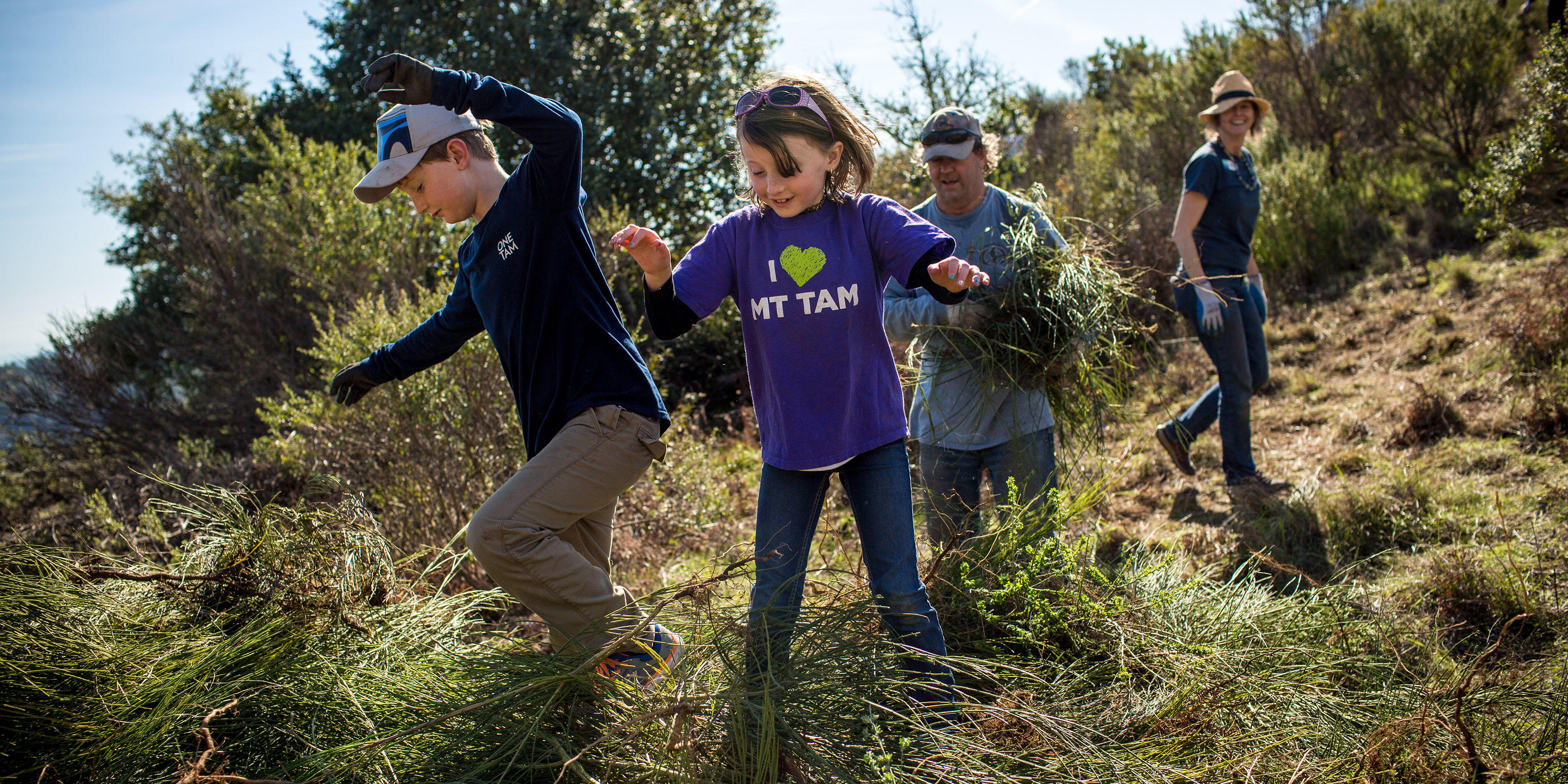 Volunteers enjoy a sunny workday on Mount Tamalpais
Paul Myers/Parks Conservancy
On Saturday, February 1, Hands On Tam is a winter workday where volunteers give back to the natural wonderland that is Mt. Tam. It's One Tam's first big volunteer event of the year.
It's a chance to restore and give back to critical natural areas from the Marin Headlands to Bolinas Ridge. Come out and explore beautiful areas while assisting in invasive plant removal, outplanting of native plants, and seed collection.
Inside Scoop for Bay Area Residents!
Instead of a trip to the movies, why not enjoy a staycation adventure and tour our most famous historic movie location, Alcatraz Island! Alcatraz movies include "The Rock" (1996), "Escape from Alcatraz" (1979), and "Birdman of Alcatraz" (1963).
Our partner Alcatraz Cruises is offering "Buy One/Get One" ​Alcatraz Day Tours for a limited time ​to residents of the 9 Bay Area counties. Plan your great escape and learn some historic facts too, any Tuesday or Wednesday in January (other than Jan. 1, when Alcatraz Island is closed). Local residents can purchase two tickets for the price of one. Tickets include a round-trip ferry ride to Alcatraz Island, the Golden Gate National Parks Conservancy's award-winning Alcatraz Cellhouse Audio Tour, and access to ranger-led tours of the Alcatraz grounds, weather permitting. Or check out a special art exhibition, Red Power on Alcatraz: Perspectives 50 Years Later. It marks the 50th Anniversary of the Occupation of Alcatraz by the Indians of All Tribes, a key event in the history of Alcatraz Island, the Native American civil rights movement and our nation.
For more information, visit https://www.alcatrazcruises.com/bogo/. To book this special offer, Bay Area residents can call 415-981-7625 or purchase tickets at the ticket booth located at Pier 33 on Alcatraz Landing.
Celebrate your love for the parks on Valentine's Day
Whether romancing a loved one or showing yourself with some love, there's something for everyone this Valentine's Day in the Golden Gate National Parks. Check out our recommendations for date ideas in the parks.
Feeling old school (as in grade school)? You'll be the most popular kid in your class with our national park-themed Valentine's Day cards that you can print and clip.
Still looking for a Valentine? Charm the next person you fancy with these delightfully nerdy park pickup lines.
Need gift ideas? Gift a membership to the Parks Conservancy and help steward our national treasures, protect essential habitat, and provide educational and leadership opportunities for Bay Area youth. A membership includes benefits like invitations to exclusive member events, discounts at park stores and cafes, a subscription to our newsletters, and so much more. Give someone you care about a year of "Parks For All Forever."
Marvel at bronze tree sculptures on Fort Mason's Great Meadow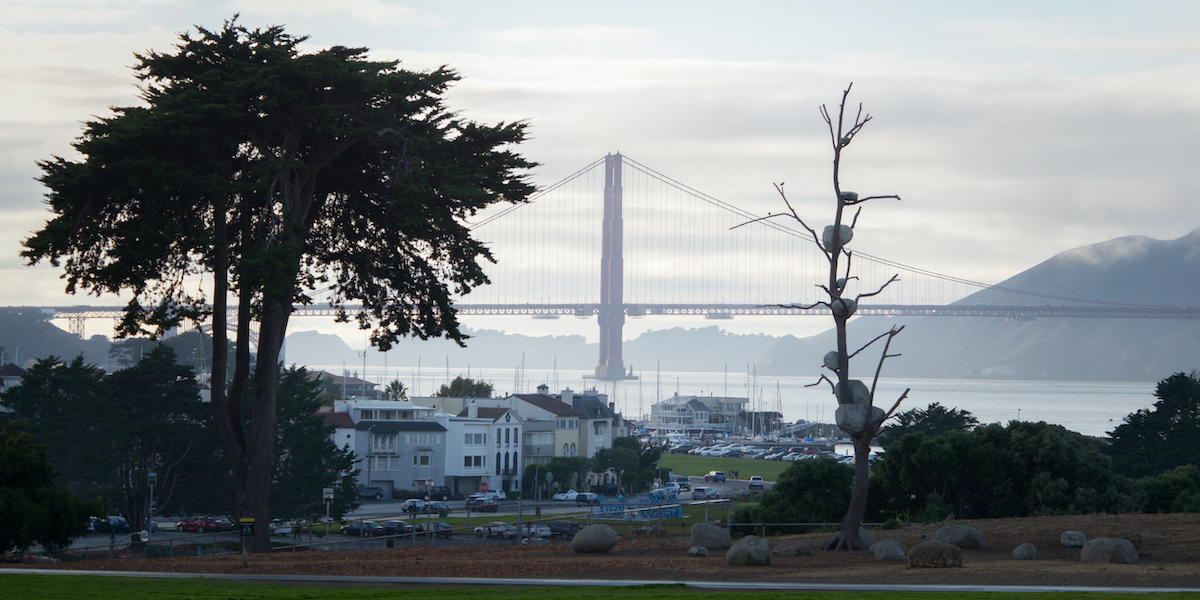 Giuseppe Penone's "Idee di pietra" on display at upper Fort Mason
Ryan Curran White/Parks Conservancy
Calling all art lovers! Fort Mason's Great Meadow serves as the al fresco gallery for a yearlong installation by Giuseppe Penone presented by Gagosian. Penone's work encourages the viewer to consider what is natural and what is man-made, and the intersection between humanity and the natural world. Two sculptures by Penone—La logica del vegetale (The Logic of the Vegetal), 2012, and Idee di pietra (Ideas of Stone), 2004—are installed in Fort Mason's Great Meadow, overlooking San Francisco Bay and the Golden Gate Bridge.
Discover more about this outdoor art exhibition.
Be a planting superhero
A wet winter (fingers crossed) means park landscapes are ripe to rear native plant seedlings. A trove of thousands of native plants are just waiting for you to help them find a new home and continue their journey to restore habitats at various sites all across the coastal parks.
The parklands to the south—Rancho Corral de Tierra, Mori Point, Milagra Ridge, and other San Mateo-based park sites—especially need your help this year. You can join a drop-in weekly program or plan a group volunteer work day.
And while you're making for community-building activities: Volunteering is a fantastic way to spend quality time in the outdoors and to spend time with and meet others.
Become a volunteer superhero at parksconservancy.org/volunteer.
Learn about the natural world around you at a Park Academy class
Did you know that we offer classes for park interns, staff, volunteers, and Parks Conservancy members? Park Academy has classes scheduled all year round, taught primarily by our knowledgeable park staff. A wide array of topics are covered, from advanced photography tips to identifying and propagating native plants, to yoga on Alcatraz Island—there's something for everybody in our suite of classes.
December 16, 2019