Professional Development for Educators and Youth Workers
Training for educators who work with children and youth.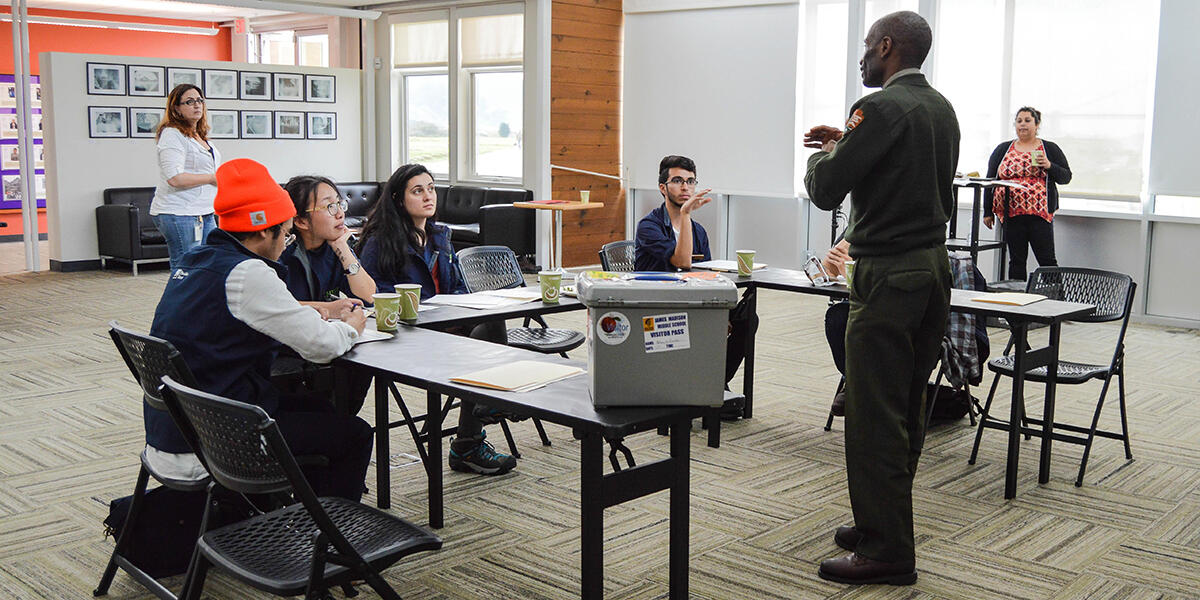 Educators Receive Lesson Tips from Ranger Benny
Dennis Chang/Parks Conservancy
The Parks Conservancy is dedicated to providing professional development opportunities for educators and youth workers. Trainings such as the Camping at the Presidio Leadership Training (CAPLT) and the Finding Urban Nature (FUN) Guide, equip individuals working with children and youth to plan and execute a successful program based in an urban park setting.
CAP Leadership Training >>
Crissy Field Center's CAP Leadership Training is designed to provide group leaders with the skills and resources to plan and lead a youth camping trip in the Presidio and beyond.
Community Group Programs Leadership Training >>
Interested in bringing a youth group to your national park? Join us for a free training to learn about the rich natural and cultural resources of the Presidio of San Francisco.
Finding Urban Nature>>
Nature in your Neighborhood is a 2-day workshop utilizing "Finding Urban Nature: An Educators' Guide to Exploring San Francisco Natural History." Explore the Presidio of San Francisco, Glen Canyon, and Heron's Head parks.
Provides meaningful overnight camping experiences for youth who traditionally haven't visited national parks.
A 2-day workshop utilizing "Finding Urban Nature: An Educators' Guide to Exploring San Francisco Natural History."
San Francisco,
CA
94129
,