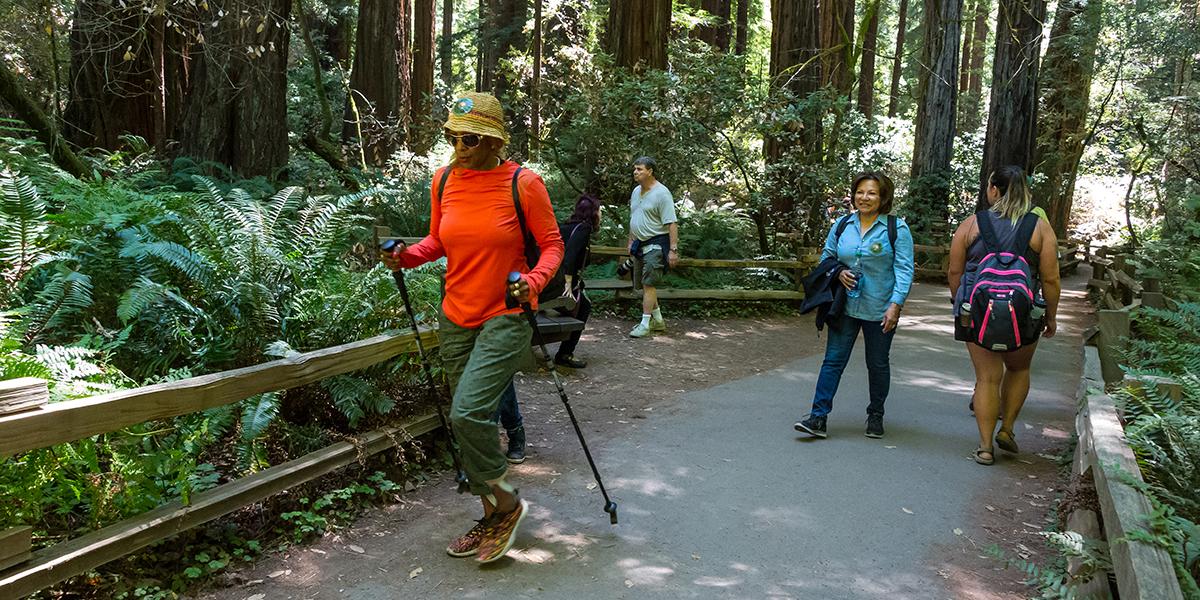 Hiking at Muir Woods
Alison Taggart-Barone/Parks Conservancy
For many of us, hiking the sprawling and spectacular trail system at Golden Gate is how we experience the parks and encounter their many wonders. More than just a line through the woods or a swath across a bluff, trails are where we can marvel at nature, learn about culture, and understand history.
Tucked in the Marin Headlands, Tennessee Valley opens a clear plain to the ocean through the scrub and grasses.
Within the blissfully remote Marin Headlands, Tennessee Valley has become a prime destination spot for casual hikers, bikers, and riders.
Enjoy views of Mt. Tam and the surrounding parklands on this scenic hike.