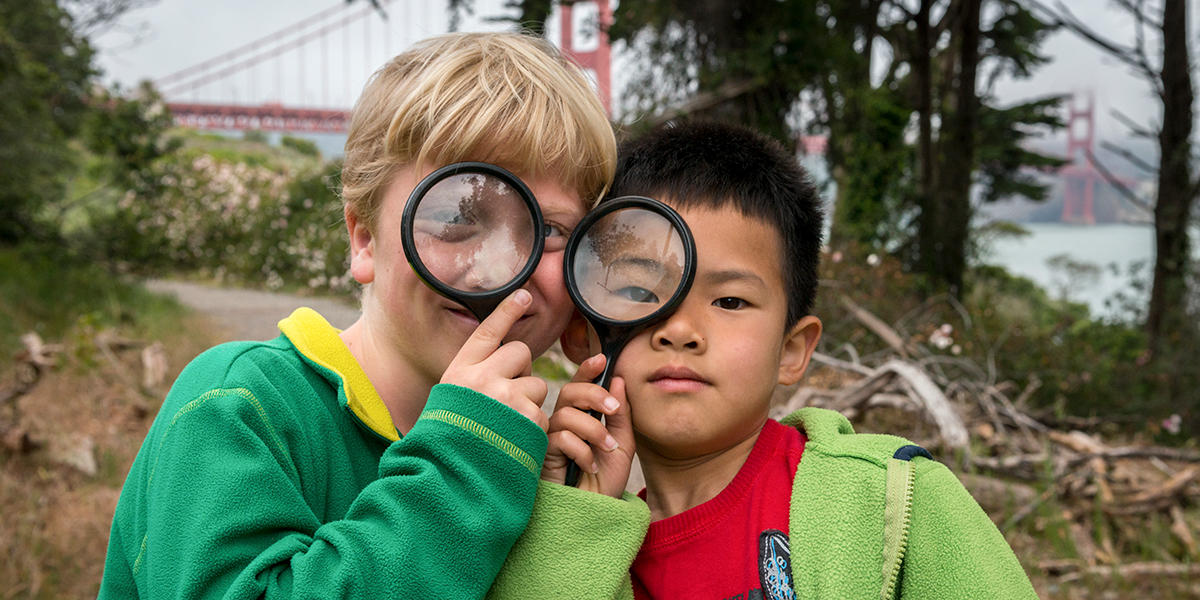 Youth learning in the parks.
Parks Conservancy
Safely and responsibly enjoying the parks to help reduce the spread of COVID-19 includes following city and county orders, practicing social distancing and staying at home when you need to.
Bookmark this page to find the latest online resources to keep you engaged with the parks from the comfort of your home! We know you love your parks, and now you can explore all 80,000 acres of them online at any time. Watch videos, read park stories, or find online resources and activities for all ages.