Crissy Field Center: Summer Camps
Facilitating Meaningful Experiences for Youth in their National Parks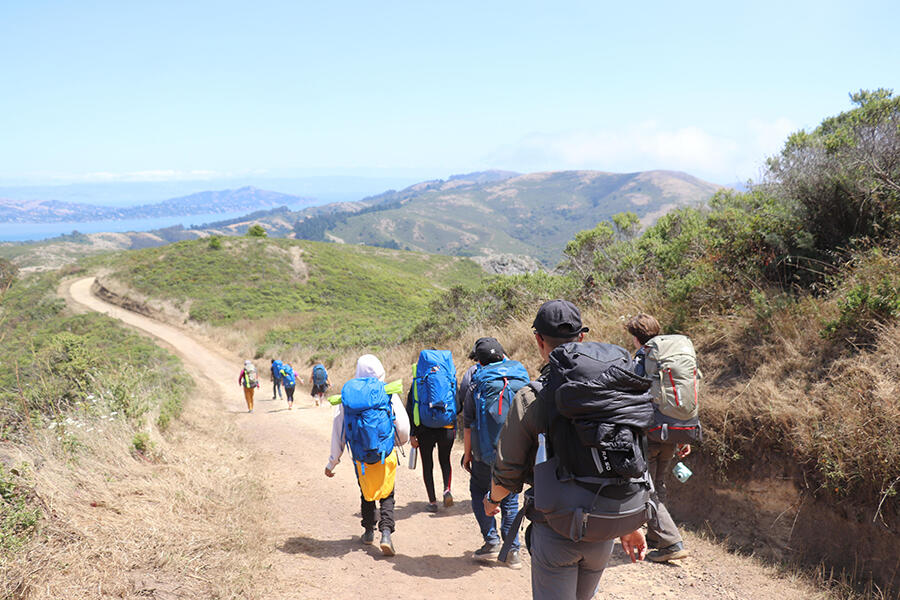 Maryjo Sampang/Parks Conservancy
Crissy Field Center facilitates outdoor environmental experiences that provide youth with meaningful experiences in the Golden Gate National Parks and beyond. Youth learn what it takes to make a thriving park, healthy community, and a just society. Participants build lasting memories, experience self-discovery, forge friendships, and learn about their surroundings through hands-on science experiments, multimedia projects, and outdoor excursions.
Due to the unpredictability of the COVID-19 pandemic, the Crissy Field Center has made the difficult decision to cancel summer camp programs. If your family has registered for one of our programs, you will receive an email notification, followed by a full refund of the program fees. Thank you for understanding. We wish you and your loved ones health and safety during this challenging time and hope that you are able to join us again for future programs.
Program Philosophy
We seek to provide children in-depth experiences in our urban environment and local national park. Through a rich combination of outdoor investigation, field outings, and fun hands-on projects, participants learn about important ecological concepts and issues while in a community-building, collaborative setting.
We believe that youth learn best when they feel safe and happy and we take great care to ensure the safety of every camper. Bullying, discrimination, or any action that jeopardizes the physical or emotional well-being of campers is strictly not tolerated.
San Francisco,
CA
94129
,