Curriculum-Based Field Trips
Celebrating the park as a powerful outdoor classroom!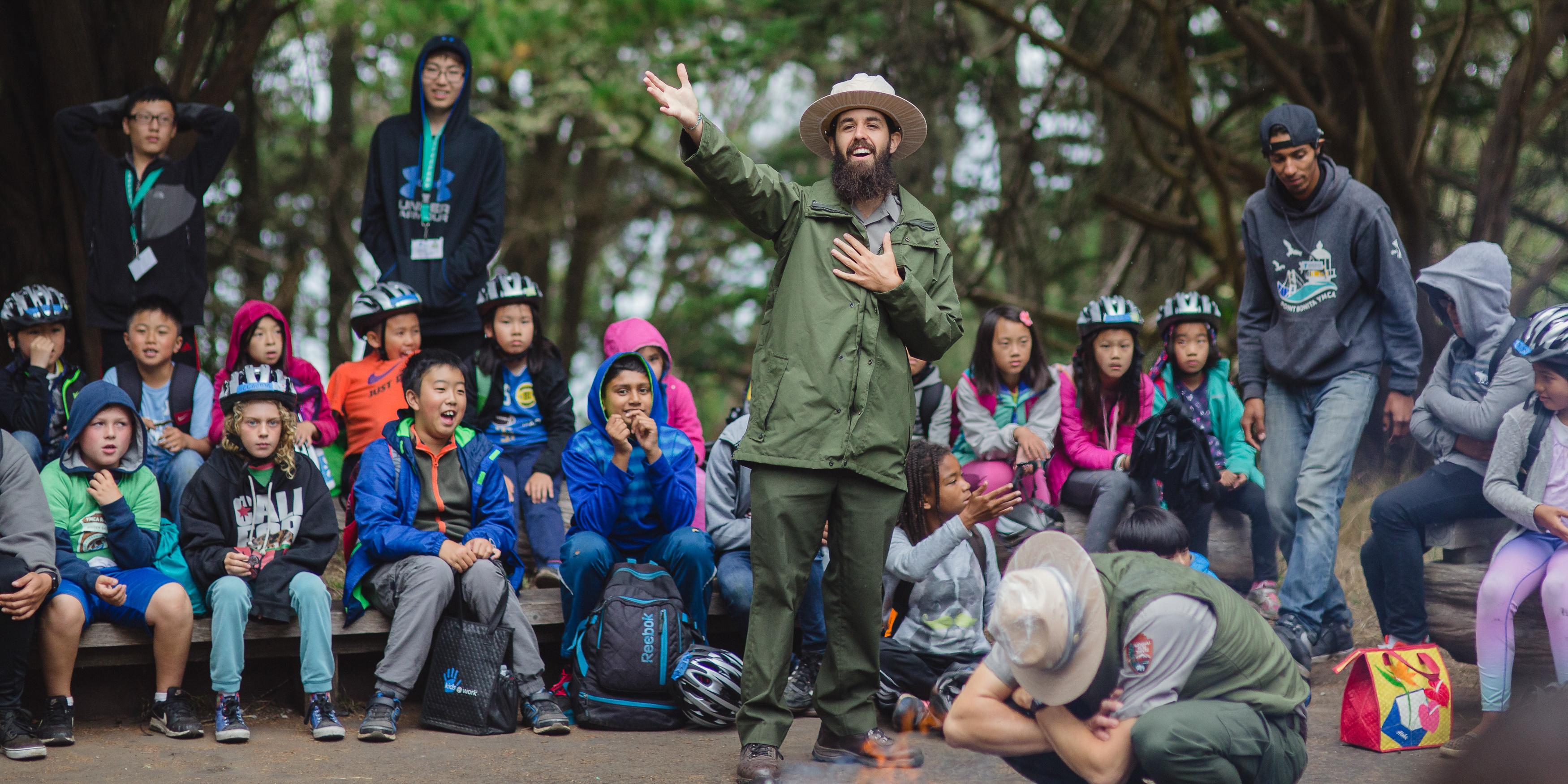 Ranger Rafael Leads Story Time at Rob Hill Campground
Erin Conger/YMCA
The Golden Gate National Parks are extraordinary classrooms for connecting students with our history, culture, and natural environment. In partnership with the National Park Service and other community organizations, the Parks Conservancy offers a variety of resources and programs designed for educators looking for creative ways to expand their curriculums.
School Programs and Partnerships