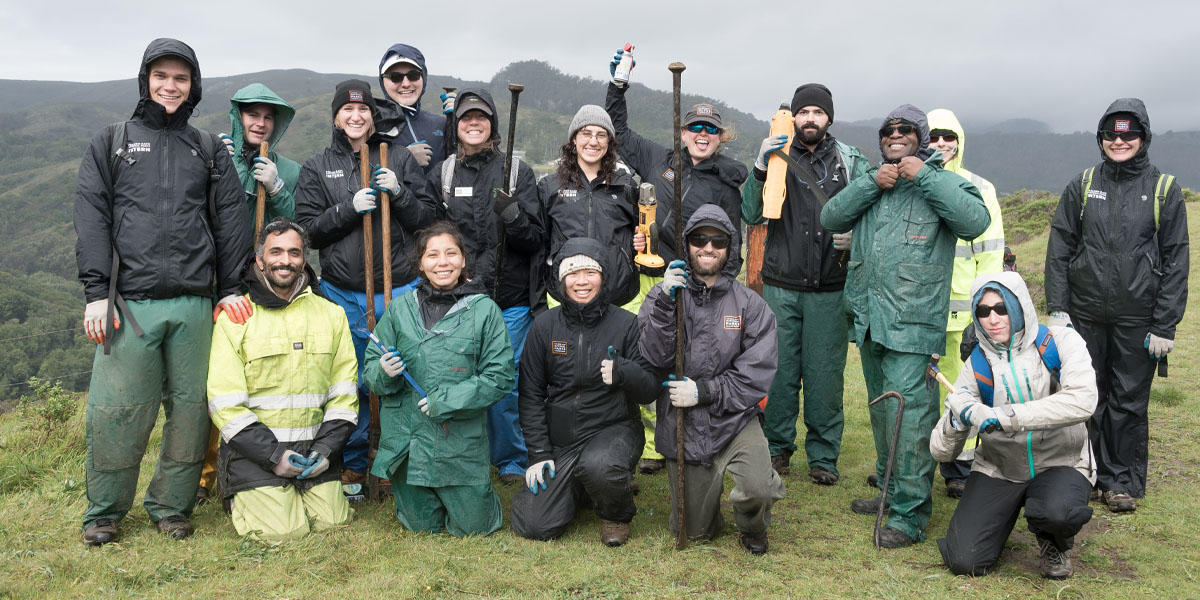 Interns and staff shown in 2018.
Alison Taggart-Barone / Parks Conservancy
Check out an extensive list of Academic Internship FAQs here.
After Applying
Managers review applications as soon as possible. Unfortunately, there is no set time frame for managers to respond to applicants, but expect to hear from our team once the application deadline has passed. 
It depends. Internships that require the use of federal government (National Park Service) computers and internships that involve direct work with the people with disabilities, the elderly, and children require background checks.
The statutes by the Congress of the United States of America and the regulations set by the President of the United States of America, through regulations, require that certain security procedures are taken to ensure every individual using an internal federal network do not threaten the activity of the federal government and the American people. To comply with those regulations, all interns working with the National Park Service must participate in a background check to access federal government computers.
The State of California requires certain governmental and private organizations to conduct background checks to help determine the suitability of a person in a volunteer position working with children, the elderly, or people with disabilities.