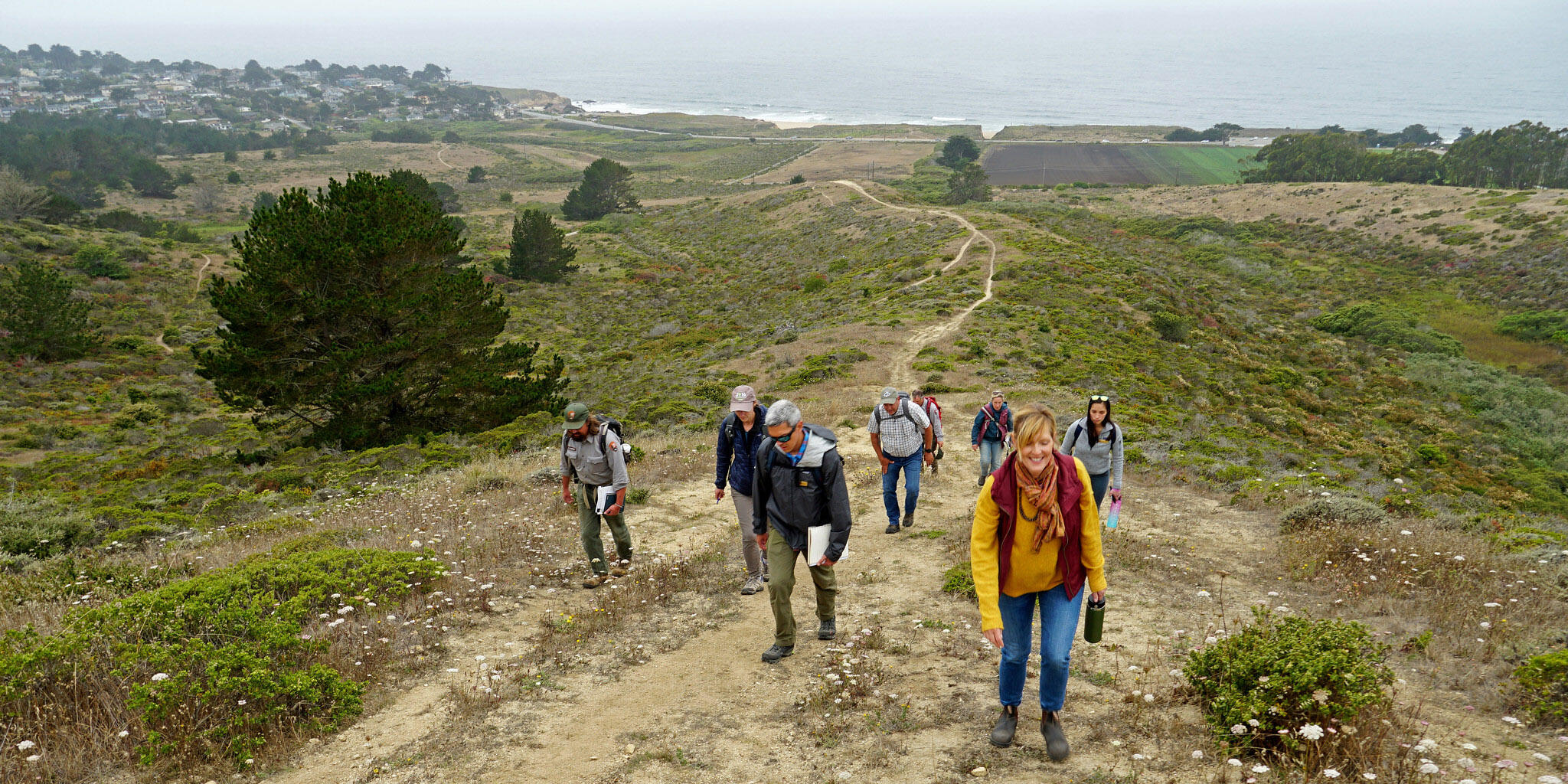 Rancho Corral de Tierra in San Mateo County includes views of the Pacific Ocean and off-the-beaten-path discoveries.
Courtesy Design Workshop
NPS Landscape Architect Kirsten Holder and her planning team are working with the community on a vision for the future of Rancho Corral de Tierra in San Mateo County. Kirsten had Rancho on her mind even before she started at NPS! Here's our Q&A with Kirsten:
What does the future hold at Rancho Corral de Tierra?
We envision a welcoming and inclusive park for all visitors. We'll be reaching out and engaging with various communities to hear what the public would like to see in the future. Preliminary concepts include expanded trail systems, enhanced protection of endangered species, and increased education opportunities.
How can people get involved?
Our NPS and Parks Conservancy teams will be attending outdoor events, hosting walks, and reaching out to local community organizations. We'll share maps and ideas for the future soon. In the meantime, you can visit the park and share ideas. Community engagement is essential to this process so we can gather a wide range of ideas and the plans represent all perspectives.
What should people know about visiting Rancho?
Come prepared with a map, water, food, and good shoes. As the park is transitioning, we don't yet have a lot of signage or amenities here. I like to walk through the equestrian areas and up the Spine Trail. One of my favorite things is to turn around to see the ocean!
Do you have advice for others seeking park careers?
Funnily, I completed my master's thesis by proposing a long-term plan for Rancho. If you're passionate about park planning, stay engaged and get involved in your local parks. I've been with NPS for about 10 years, and I'm lucky to work in such a beautiful place with terrific colleagues.
June 1, 2022