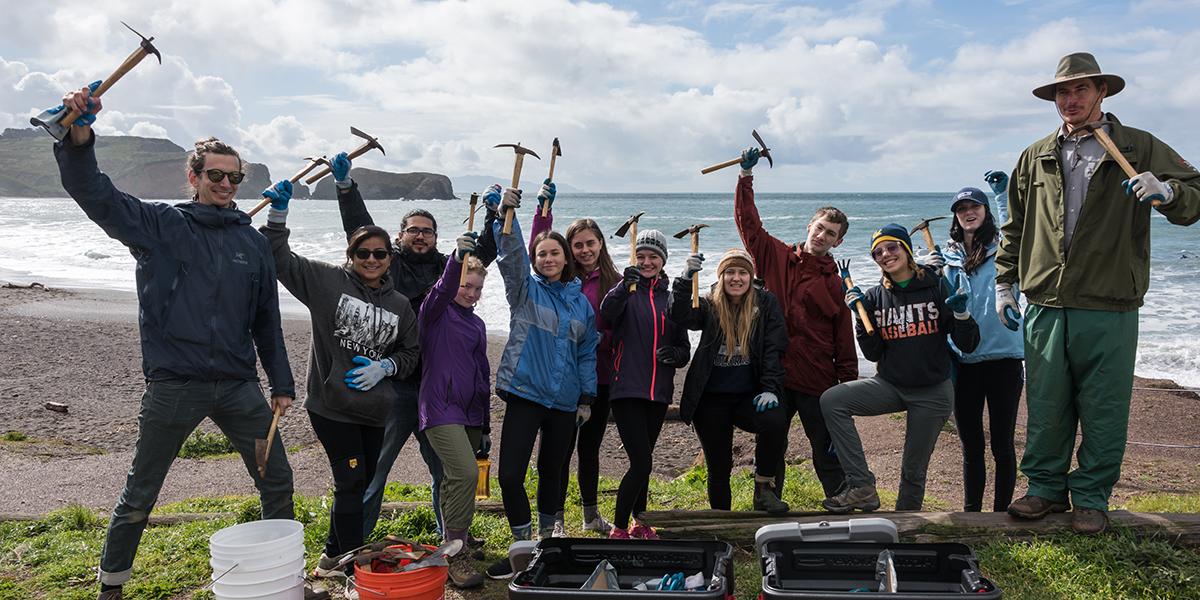 Volunteers working at the Marin Headlands
Chuck Barnes/National Park Service
Superhero movies might be trendy, but being a hero to the parks never goes out of style—especially during times of need (ahem, partial federal government shutdown).
Now more than ever, encourage others to follow your example and be a champion for your local open spaces by following these hallmarks:
Plan ahead. Understand and respect the rules of the park by visiting the park's website or calling its information hotline.
Pack it in, pack it out. Nothing ruins a national park experience quite like finding trash. Dispose of your waste properly, or better yet, take it with you when you leave. Heck, if you see some litter that isn't yours, do us all a favor: Chuck it in the rubbish bin.
Always extinguish your fire, even on a beach. Want to take advantage of the seaside ambiance of a bonfire at the Ocean Beach fire pits? Check for Spare the Air alerts, and don't burn if one is in effect.
Leave what you find. A photo is the perfect keepsake for a reason: A picture allows you to capture the parks while not damaging habitat. For the love of the parks, leave rocks, plants, and other natural resources where you found 'em.
Be considerate of wildlife and each other. Keep wildlife wild by keeping a safe distance. The same goes for other visitors, don't ruin their national park experience by being a disturbance.
Learn trail etiquette. There's an informal code of conduct that should be practiced on every trail, whether it's a remote wilderness or your neighborhood park. See tips for different trail-based activities at parksconservancy.org/trailetiquette.
Become a volunteer.  When you volunteer, you can see the first-hand impact of giving back. Visit parksconservancy.org/volunteer to find an upcoming opportunity.
March 4, 2019