Volunteer In Parks (VIP) Internships
Open On A Rolling Basis Throughout The Year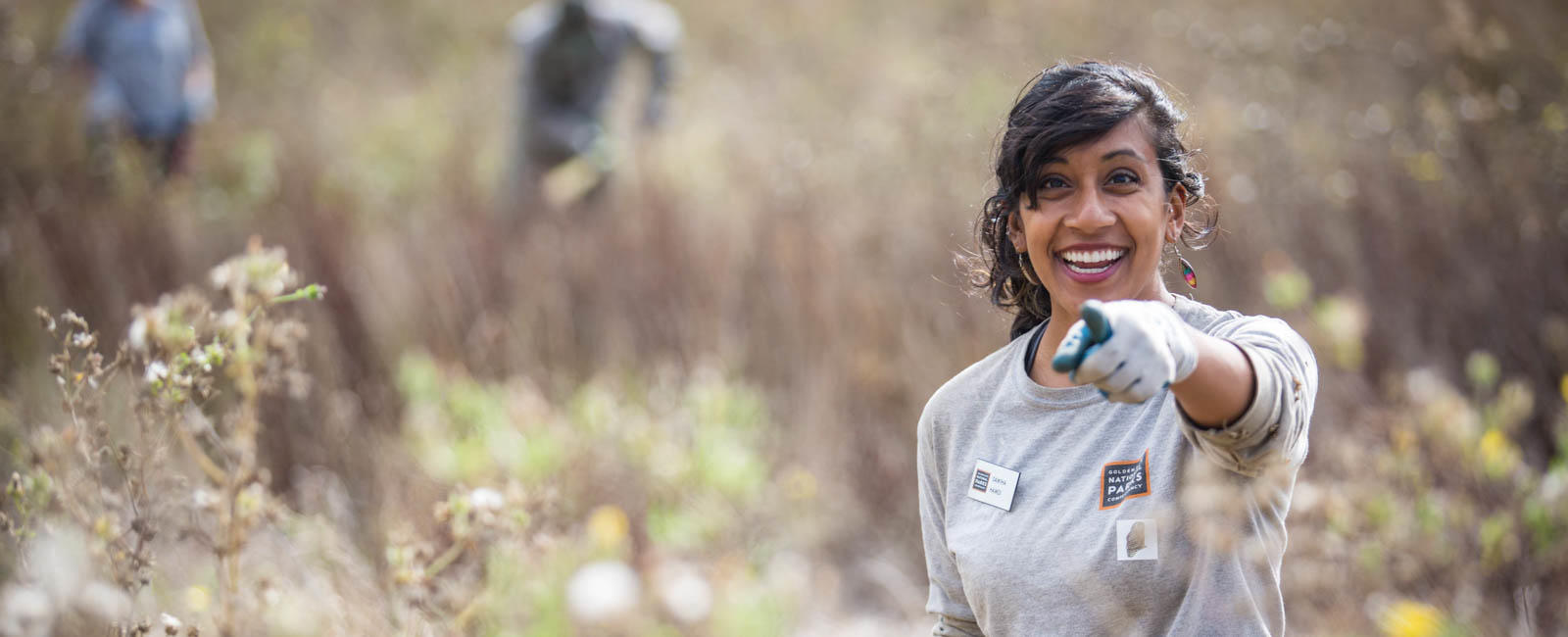 Park Stewardship Intern
Maria Durana
Choose from internships in community outreach, media & communications, ecoglogical restoration, historic landscape stewardship, education & youth programs, historical interpretation, park administration, and more!
Details & Benefits
VIP Internships open on a rolling basis throughout the year
Receive a $30 per day stipend plus park housing or a $55 per day stipend without park housing (check internship position description)
Part-time or full time positions are available
Positions are typically 6 months to one year
Work in San Francisco, Marin, and San Mateo counties
Contribute to meaningful projects with a network of people who love their jobs
internship roles
Golden Gate Raptor Observatory
National Park Service Listings
How To Apply
Check out volunteer.gov and the Parks Conservancy's jobs page
See the VIP Internships Timeline in the Related Documents section of this page to find out when internships begin and end
Apply to individual internships when they open 
important note about stipends 
All interns must have a Social Security Number (SSN) or Individual Taxpayer Identification Number (ITIN) to receive the taxable internship stipend. The internship stipend is a taxable exent. See our Frequently Asked Questions (FAQ) page for more information.
Additional Questions? 
Contact Elizabeth Lindner; Manager, Park Internship Programs at 415-561-3017 or
elindner@parksconservancy.org
.