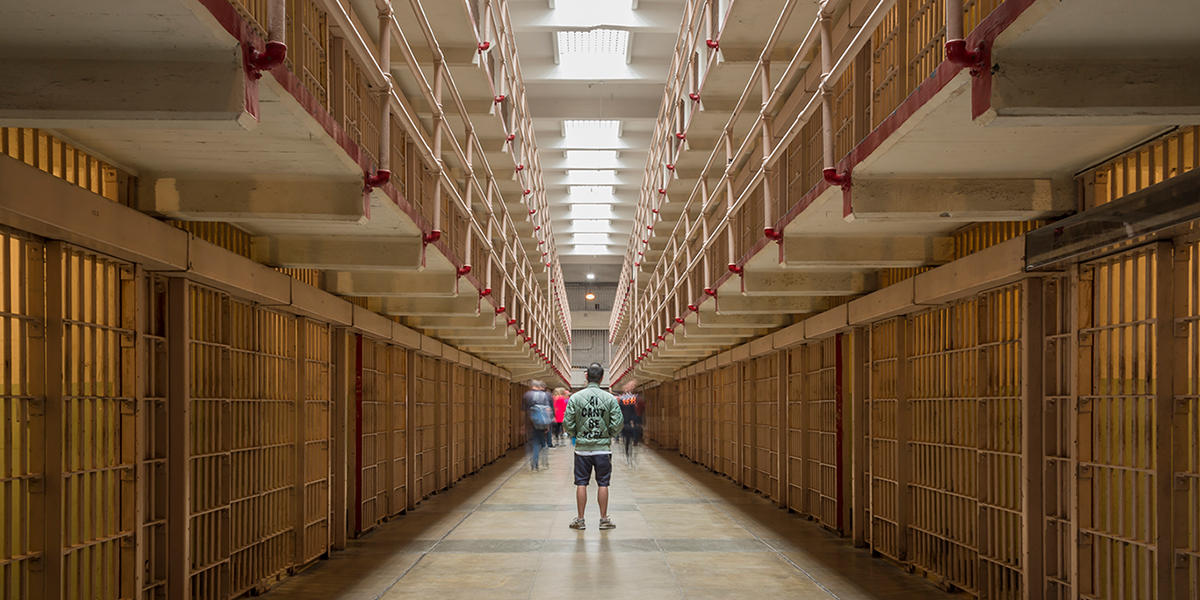 Historic Prisons
Alison Taggart-Barone/Parks Conservancy
The Formerly Incarcerated Speaker Series is a biweekly program on Alcatraz Island that lifts up and highlights the voices of people who have spent time inside of jails and prisons. The National Park Service believes in parks as platforms for dialogue, and Alcatraz Island, being one of the only NPS sites that interprets mass incarceration, works directly with people who have been affected in order to give them a platform to showcase their stories.
The Speaker Series will take place in the Dining Hall of the Cell House. Your island ticket is sufficient for admission, reservations are not required. Seating may be limited.
For more information on the Formerly Incarcerated Speaker Series,or other community outreach initiatives (including ranger-led programs), please contact park ranger Oliver Goodman (oliver_goodman@nps.gov). If you are a community leader working with the formerly incarcerated community and you would like to bring a group to an upcoming program in the series, please email Oliver.If you have any accessibility needs such as ASL translation, please contact goga_accessibility@nps.gov at least 5 days in advance.
San Francisco,
CA
94133
,
Event Type
Past Event Dates
Sat, 08/19/2023

3:00PM

-

4:00PM
Sat, 08/05/2023

3:00PM

-

4:00PM
Sat, 07/22/2023

3:00PM

-

4:00PM
Sat, 07/08/2023

3:00PM

-

4:00PM
Sat, 06/24/2023

3:00PM

-

4:00PM
Sat, 06/10/2023

3:00PM

-

4:00PM
Sat, 05/27/2023

3:00PM

-

4:00PM
Sat, 05/13/2023

3:00PM

-

4:00PM