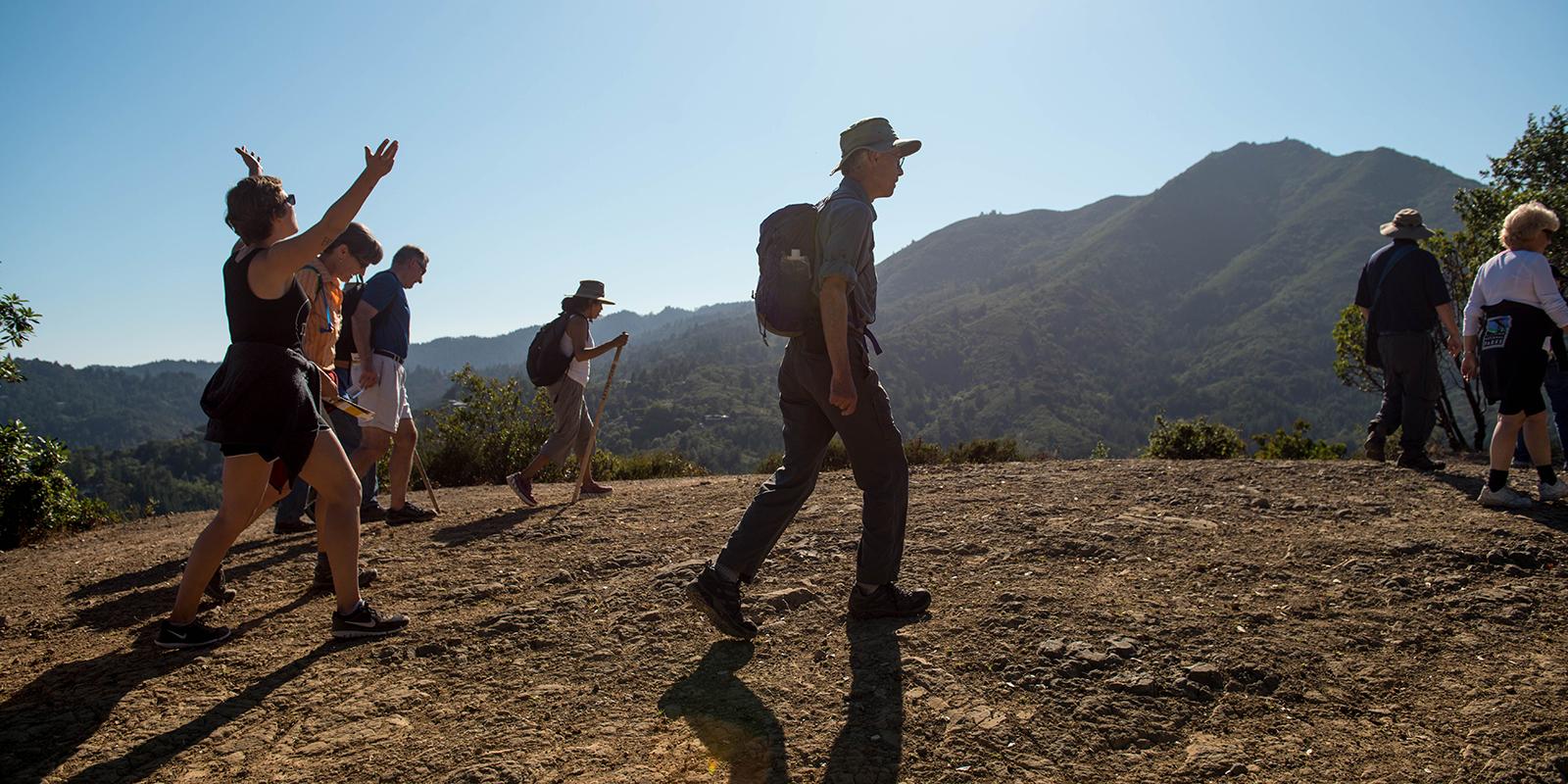 Members of One Tam take a guided walk
Paul Myers/Parks Conservancy
See the Golden Gate National Parks as you've never seen them before. Whether you're a local park enthusiast or a first time park visitor, there's something in these tours for you. Join park experts on exciting walks, or plan your trip to any number of amazing park sites.
Make sure to check out the Parks Conservancy's award-winning "Doing Time: The Alcatraz Cellhouse Tour." The audio tour is included with the purchase of an Alcatraz tour ticket.
Reservations for parking and seats on the Muir Woods shuttle are now required seven days a week, year-round.