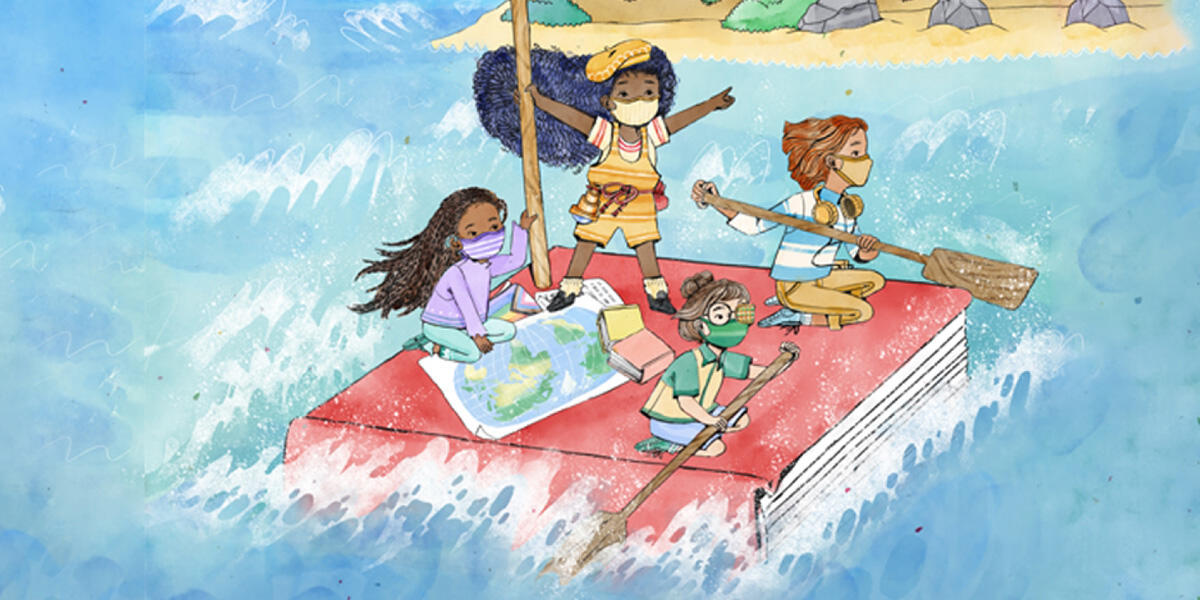 Summer Stride 2021 is here!
Courtesy San Francisco Public Library / Artwork by Kaylani Juanita
Are you ready to explore the natural world around you? It's summer in the city and that means it's time for Summer Stride, a partnership of the San Francisco Public Library, Golden Gate National Parks Conservancy, Presidio Trust, and National Park Service that helps you have reading adventures in the national parks the Bay Area's backyard.
Enjoy the magic of the outdoors on StoryWalks in the parks and discover the sights, sounds and history of our local national parks with mindful experiences in nature on Nature Boost Fridays.
StoryWalks
Beginning in mid-June, you'll be able to hike and read on a trail at the same time. Click here for more information on this year's StoryWalks. Follow the trail in three locations in your local national parks and read along with Alison Farrell's The Hike, Lizi Boyd's I Wrote You a Note, and Shawn Harris' Have You Ever Seen a Flower? 
Nature Boost Fridays
Every Friday from 11-11:45 a.m., you can meet national park rangers and experts, learn more about local plants and animals, and much more. Nature Boost Fridays start Friday, June 11; stream new videos every Friday, live on SFPL's YouTube channel. 
Be sure to follow our social channels below to get the latest from our parks:
Stay safe in the parks
Get the most up-to-date information on current guidelines for safe park use on our COVID-19 resource page.
Virtual fun for all
See what's happening around the Golden Gate National Recreation Area with live webcams in San Francisco, Marin County and the South Bay.
Explore the Virtual Golden Gate and enjoy the sights and sounds of the GGNRA.
Click here to download the interactive NPS Golden Gate app.
Visit the Presidio at Home and dive into the Parks Conservancy's Portal to the Parks.
Take a Google Street View virtual tour of the Golden Gate National Parks.