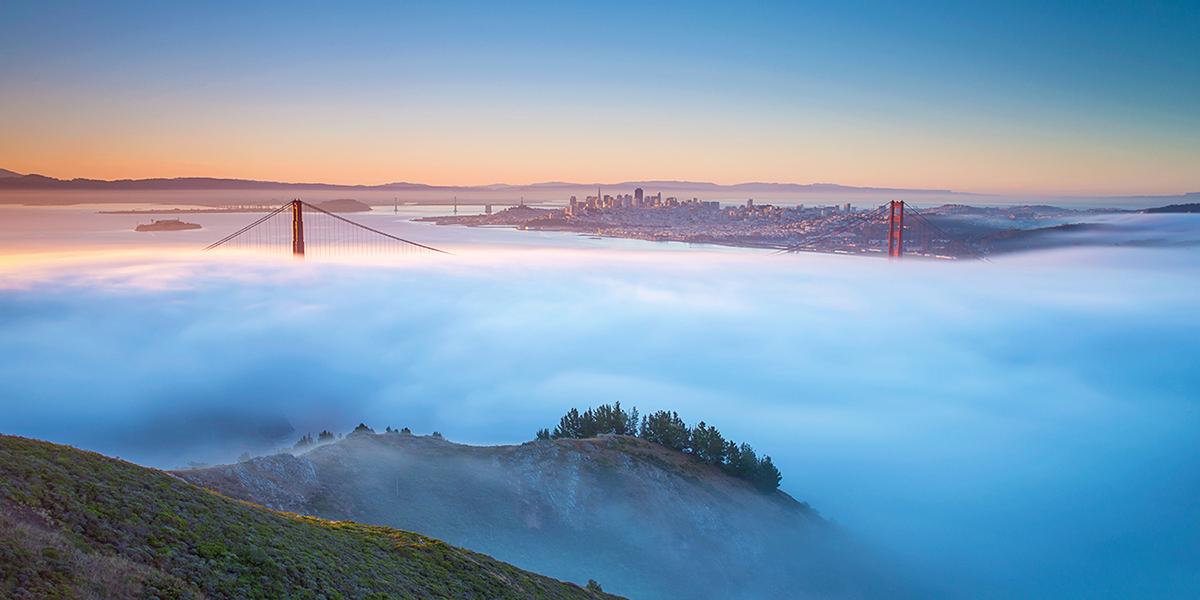 Reimagining parks as catalysts for social good, making them more vibrant, relevant, and valuable for all.
Mason Cummings/NPS
At the Institute at the Golden Gate, we envision a simple but revolutionary future for parks where their role goes beyond conservation and recreation to help address complex human challenges. As a cornerstone of social innovation, parks become more valuable today and for future generations. Working closely with partner organizations, we identify unique opportunities to bring about change locally, regionally, and nationally.
Who We Are
A program of the Golden Gate National Parks Conservancy, the Institute incubates knowledge and innovation in parks. Embedded in one of the country's most visited and influential national parks, we convene leaders and influencers to forge unconventional partnerships that reach beyond traditional park boundaries.
Our Approach
Working at the intersection of park lands and social good, we provide park leaders and their partners with the knowhow essential to catalyze lasting change in society, from healthcare to community inequities. Every challenge requires a unique approach and the Institute taps a range of capabilities to identify and develop the best tool, model, or partnership.
Since many of our most promising ideas come from the innovative programming happening within our Golden Gate National Parks, we're uniquely qualified to help other parks see new opportunities and apply best practices. Critical to everything we do is our ability to share and scale with all levels, from local communities to national policy makers, building momentum so that promising ideas become common practice.
Our portfolio is always changing and evolving, and ideas continue to emerge. Explore our resources and current work in the areas of health, climate education, and collaboration.