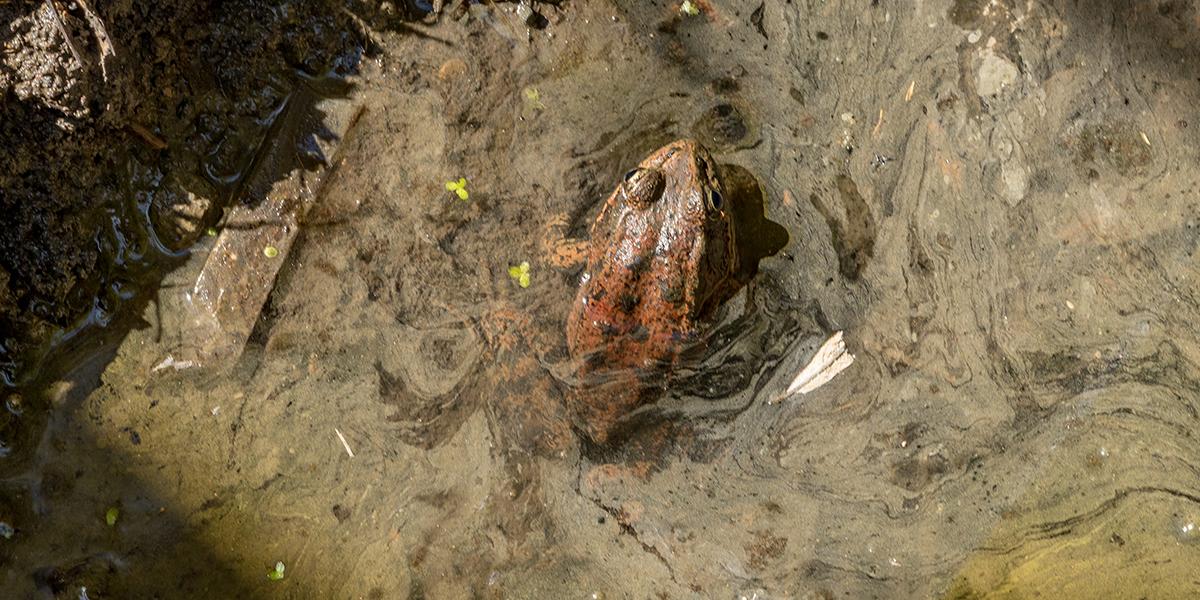 Fall marks the beginning of the California red-legged frog breeding season.
Kirke Wrench/National Park Service
Like most of Mori Point as a whole, the flat and short Pollywog Trail is great for families. Kids will enjoy listening to (and trying to see!) the frogs that call the ponds and wetlands home around Mori Point. Keep an eye out for the threatened California red-legged frog, which is making a comeback thanks to restoration efforts of the National Park Service and Parks Conservancy staff and volunteers.
Elevation Profile